Autorid
End of year greeting from the Conservation Biology Working Group
Translation Liis
Estonian text posted 28.12.2017
Image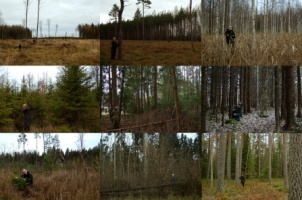 Body
The Conservation Biology Working Group at the University of Tartu commemorates the ending year with an  image series on a forest theme, where our people introduce different views of what a forest actually can be that have caused polemics this year.
As believers in diversity we hope that everyone will have a personal favourite in the series  and that different comprehensions of the essence of a forest can have their space in Estonian nature, society and official statistics.
In case the image series will not open from the link above it is  at: https://arme.ee/mets/
Please note that the photo location links are clickable - the word Asukoht at the end of each image text; from there a location map will open (ortophoto).
Thank you to all who took part in upholding the Estonian forests this year and until meeting again in the New Year!
Conservation Biology Working Group home page in English  http://www.ut.ee/lkb/eng/index.htm