Autorid
Screenshot Seira, LK forum
Translation Liis
Estonian text posted 27.05.2018
Image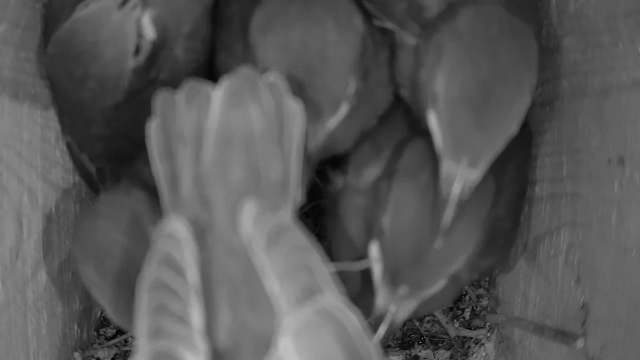 Body
A couple of the larger starling chicks sit by turns at the opening of the nest box, for them the nearest neighbourhood should already be familiar …
Starling        Kuldnokk       Sturnus vulgaris
The starling chicks have grown big, there is almost no space more in the nest … The work and toil of the adults can be seen as successful at this stage.
As already mentioned the fledging of the first chicks should happen quite soon. The length of nest life is estimated at 19 to 21 days.
There are four larger chicks, two smaller ones… On May 9th four chicks were hatched and in the next day two more.