Autorid
Screenshots  Felis silvestris and Seira, LK forum
Translation Liis
Estonian text posted 29.05.2018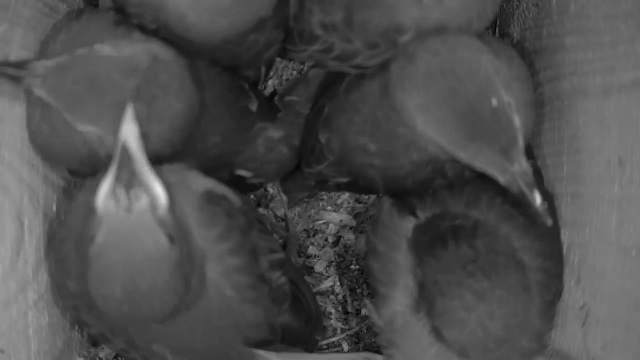 At  6.42 all six starling chicks were tightly together in the nest box.
Body
Starling        Kuldnokk       Sturnus vulgaris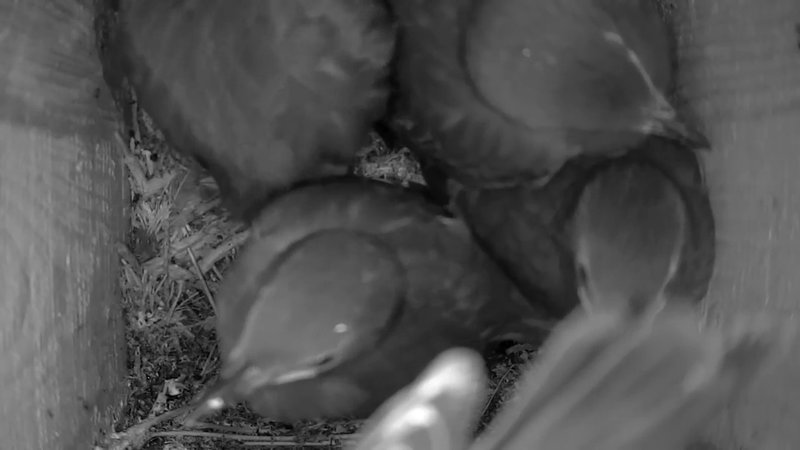 An hour later the first chick had left the nest and soon afterwards also a second one.
A little later two starling chicks went briefly out of the nest but it seems that four starlings-to-be stay to spend the night in the nest box together.
Tomorrow morning the show starts again.