February 24th
Good Morning!

Our birds are already in a good mood.
07:34:05 A crow approaches, the grumbling of another can quickly be heard.
07:34:09 they pass the tree (the probably Goshawk over the tree, a crow flies past it to the left) and to me it looks like they are following a goshawk.
Unfortunately no better picture. But if I'm not mistaken, the tail is nicely fanned out and straight, not rounded.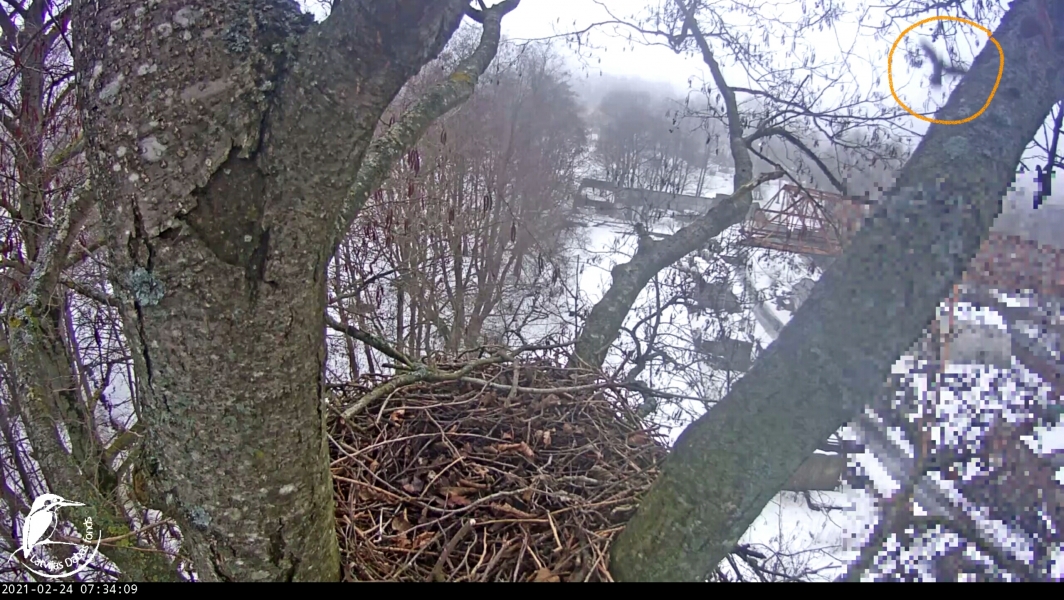 07:34:36 Crow flies off into the factory premises.
Have a wonderful day everyone!