May 31st
Boka also spent the night with her chicks in the nest.
She ruffles her feathers today.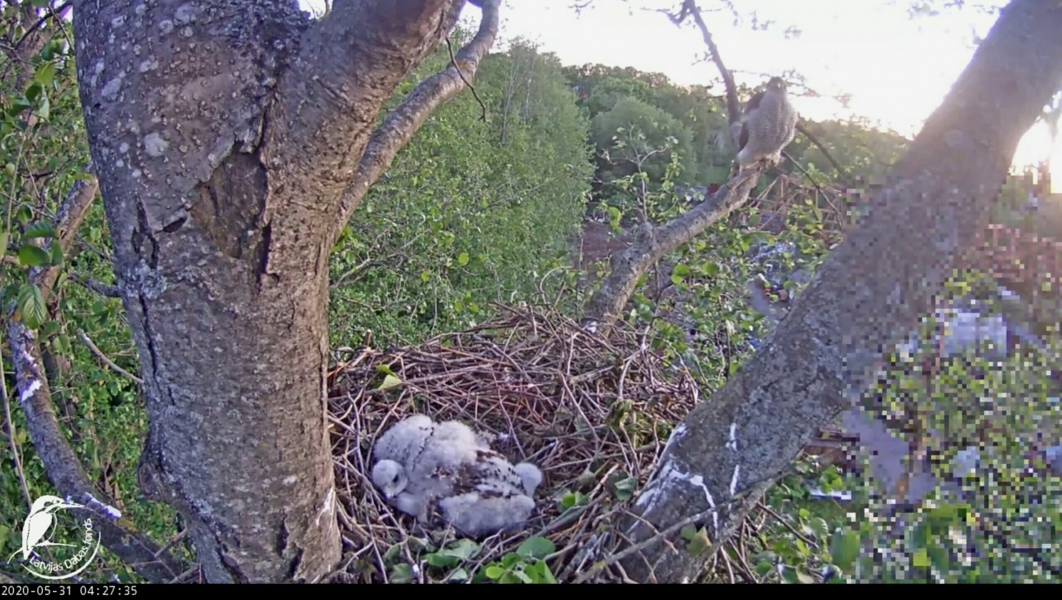 Mother and children look like Fluffy Balls ...tired Fluffy Balls.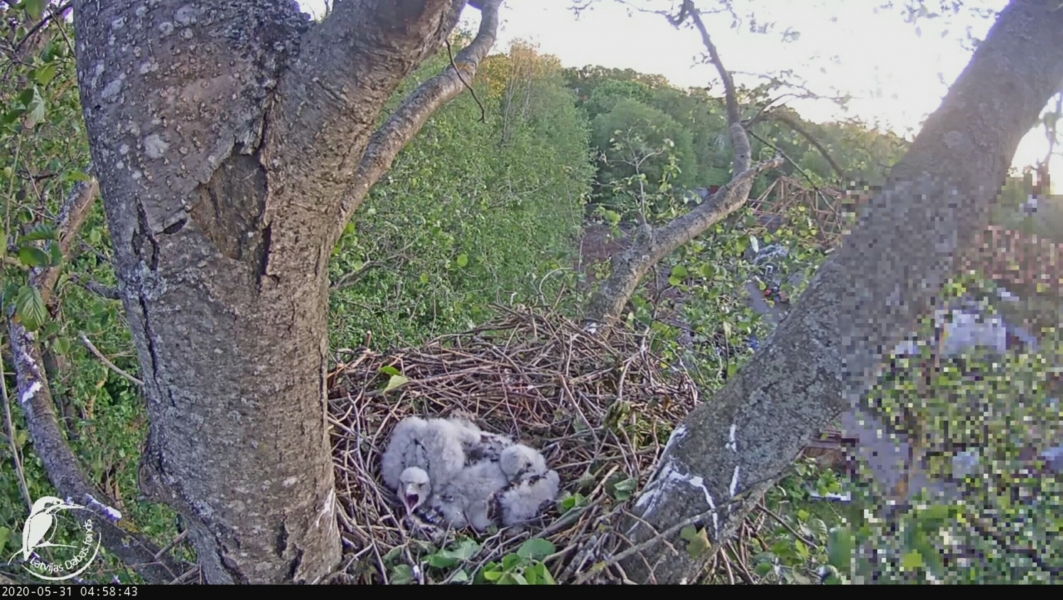 06:04:03 left past the tree.
06:04:05 out of the tree top ... both birds fly in the same direction. No crows. I think it is Lui and Boka.
But here:
06:19:31
A crow jumps around on Boka's branch.