Downloading single Pontu pictures
is as easy as viewing them: after opening a picture right-click on it and select "Save Image".
to open a Pontu picture you'll need to have the address of the picture correct. the format of addresses is normally given in one of the first posts of each nest topic. the date usually appears twice and sometimes the address is also case-sensitive (CAPITAL letters need to be CAPITAL).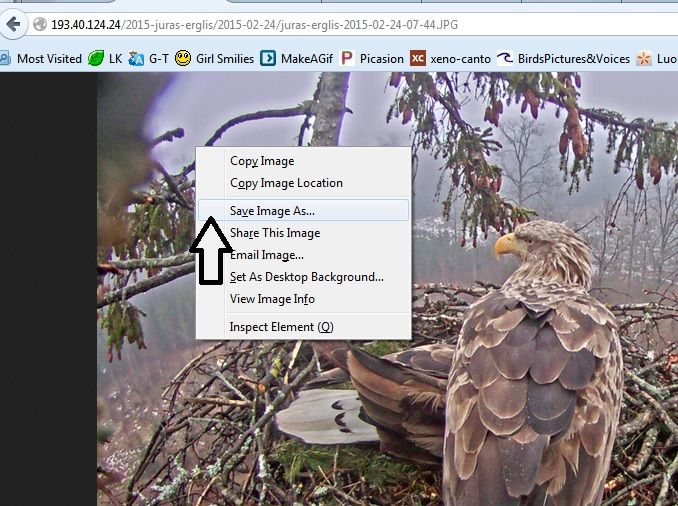 then you will be asked where you wish to save the image and with what name. when your selections are done click "Save". the default name can be seen below.