Registered user
Posts: 21413
Joined: June 28th, 2012, 4:33 pm
Location: Tallinn
asteria

, Grincs was in another Latvian nest, not here
Registered user
Posts: 4142
Joined: September 21st, 2015, 11:11 am
Registered user
Posts: 59463
Joined: January 21st, 2014, 2:06 pm
Location: Germany Ribnitz-Damgarten
Registered user
Posts: 3238
Joined: May 29th, 2015, 12:51 pm
Location: Amsterdam, Netherlands
Nice! It's jumping around on the nest as if it tries to catch something. Maybe a moth.
He was there 3 minutes and left at 20:12:22.
If you are quick you can still see it, the camera skips a few hours in the night.
(It is now 9:30 cam time, 3,5 hours left to watch

)
Registered user
Posts: 59463
Joined: January 21st, 2014, 2:06 pm
Location: Germany Ribnitz-Damgarten
Video is finished. The Goshawk is eating the jay.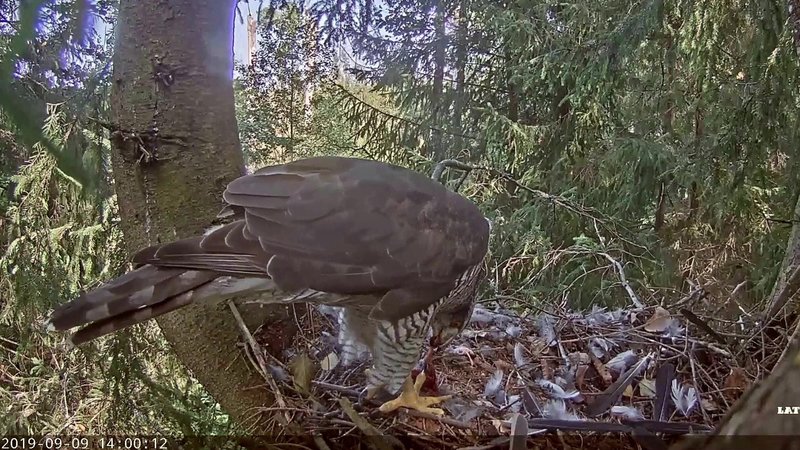 It will take a while.. Is not youtube- is my slow internet connection. On the Baltic sea I had 50MB - here in Berlin only 16 MB. we are "capital", we can nothing. No airport, no fast internet.