July 15th
Unfortunately no news about Bose.
What bother me is that no parents were seen in the nest! Why? I think it is
unusual

I have written several times in YT chat that I have suspicion that only one parent comes and feeds Bose... that something happened to other parent... and now nobody is looking for Bose. This situation confirms my thoughts. But I am not sure... just my guess.
If it s true, Bose would be in a very dangerous situation.
Some birds visited nest this morning:
06:13 Great tits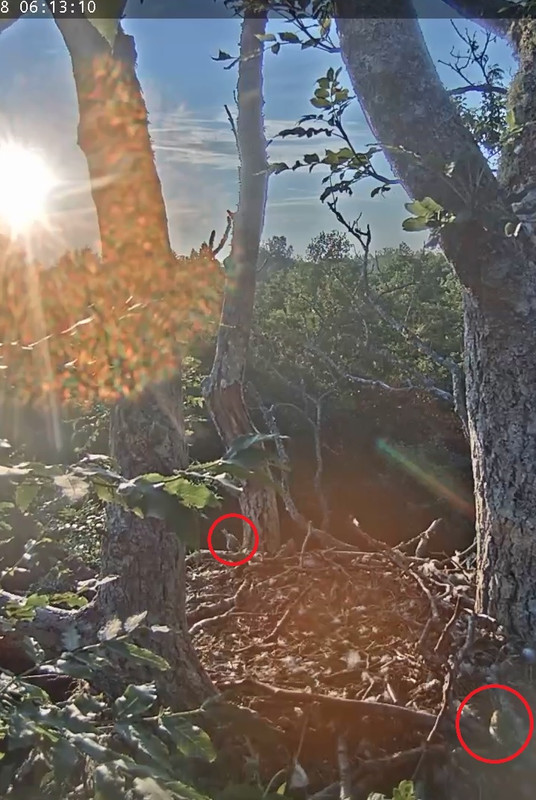 06:14 Green woodpecker (?) flying from cam