February 5th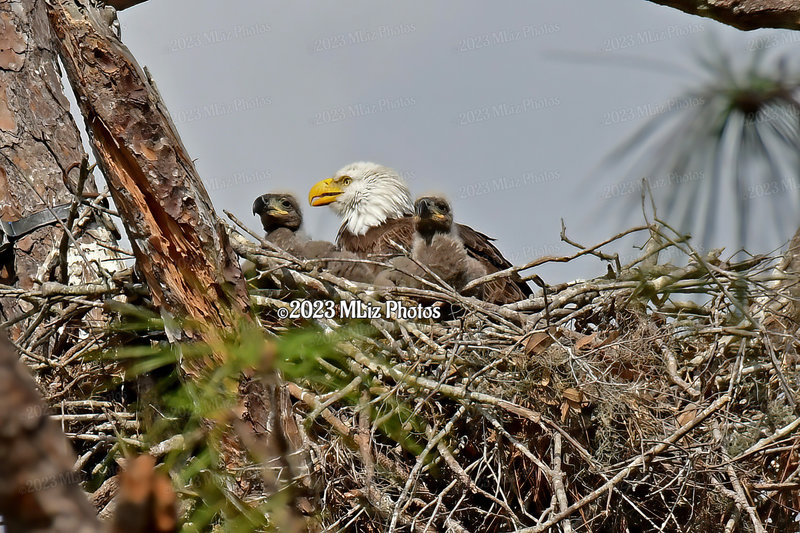 https://www.facebook.com/SouthwestFloridaEagleCam/
for all without FB:
INFO by SWFL:
Harriet has not been seen on camera since Thursday afternoon. When she left the camera view (heading ENE) she had been vocalizing at intruders in the area.
Both the Clinic for the Rehabilitation of Wildlife (CROW) and FWC are aware of the situation. All decisions concerning Bald Eagles are made by the Florida Fish and Wildlife Conservation Commission (FWC), not by us, the camera owners. Viewers are reminded that we are merely observers and not all nesting seasons result in a positive outcome.
Not only are SWFEC followers keeping an eye out for Harriet; local news media picked up the story. It is hoped many in the SWFL area are keeping an eye out for Harriet. If you see or find any injured wildlife, please contact CROW immediately.
Any information as to the welfare of wildlife should come from the proper authorities.
PLEASE DO NOT INCITE ILLEGAL ACTIONS. Baiting or artificial feeding encourages bold behavior. By presenting food near the nest/road it encourages more wildlife to the area (not only birds, but small mammals). This is a recipe for disaster - especially in SWFEC's location. Not only does it bring more predators, but there is the risk of accidents involving motor vehicles and power lines.
M15 has been protecting his young and has even managed to bring food to the nest. He isn't used to not having a mate to care for the young. He is used to having his own time away from the nest - and it is amazing how he has quickly changed that behavior.
At this age, it is very difficult for one eagle to raise the young alone. It is not impossible and we have seen success stories in the past…. Unfortunately, these are not that common, but in nature you can never say never. M is doing his very best to give both Eaglets enough food during the day. As seen this evening, both E's have full crops!
Emotions are high and the outcome of our beloved Eagle family is uncertain. Please be assured we all want the best for this eagle family; but we need to remember the final outcome as to what will be done rests with the proper authorities.
- The Pritchett Family & SWFEC Moderator Team -