Autorid
Video recorded by Urmas Lett, www.eenet.ee
Screencap from webcam Sapphiera, LK forum
Translation Liis
Estonian text published 23.08.2017
Body
Osprey       Kalakotkas       Pandion haliaetus
The young ospreys are two and a half month old by now.
So loudly the food begging goes about. Since last week male Ivo is left as the food provider for the young ones, but he copes very well with the fishing.
The nestlings train eating fish in a tree but it often ends with the food being dropped under the tree. As yet they don't however know how to go down to look for the food … What a number of skills they must master before going on the migration – about fishing on their own they really don't have the slightest idea.
As every year we are at some point surprised that the family has become smaller with no forewarning. Female Irma has left on her migration – best of luck on the journey!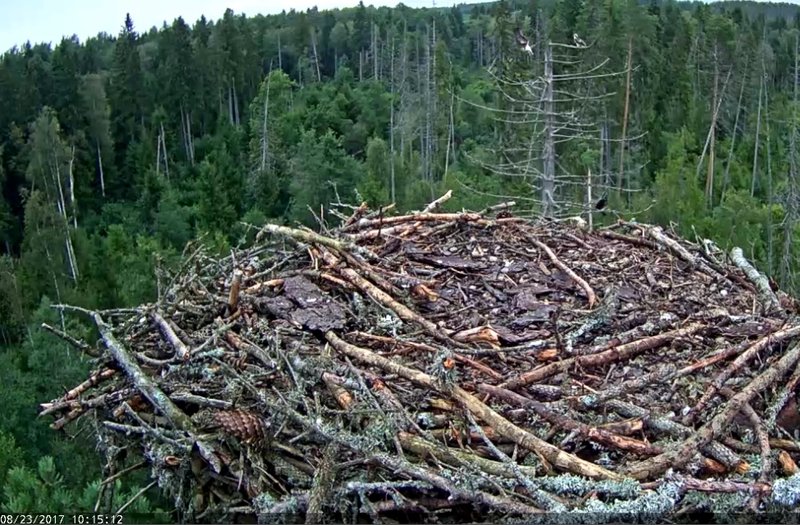 Siblings on the perching tree