Autorid
Screencap from webcam IceAge, LK forum
Translation Liis
Estonian text posted 21.11.2017
Image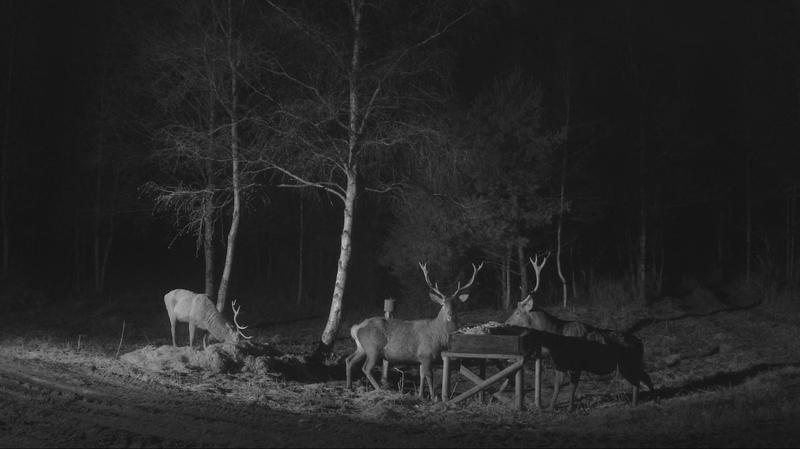 Body
Deer to the right with five antler tines but only one antler….
Red deer      Punahirv       Cervus elaphus
The mating period of red deer finished as October ended.
The trio in the image are adult male deer (stags) of the same age, one of them with only one antler. Whether caused by an accident during mating – we cannot say.
The hormones of the stags have not quite calmed down. All cross antlers between them, even the "single antler" bearer, and call – this can be seen and heard directly in the webcam…
Slowly the winter groups of stags are being formed. Plausibly also the younger animals moving around at the camera try to join these