Autorid
Appeal  from Arne Ader
Translation Liis
Estonian text posted 07.01.2018
Image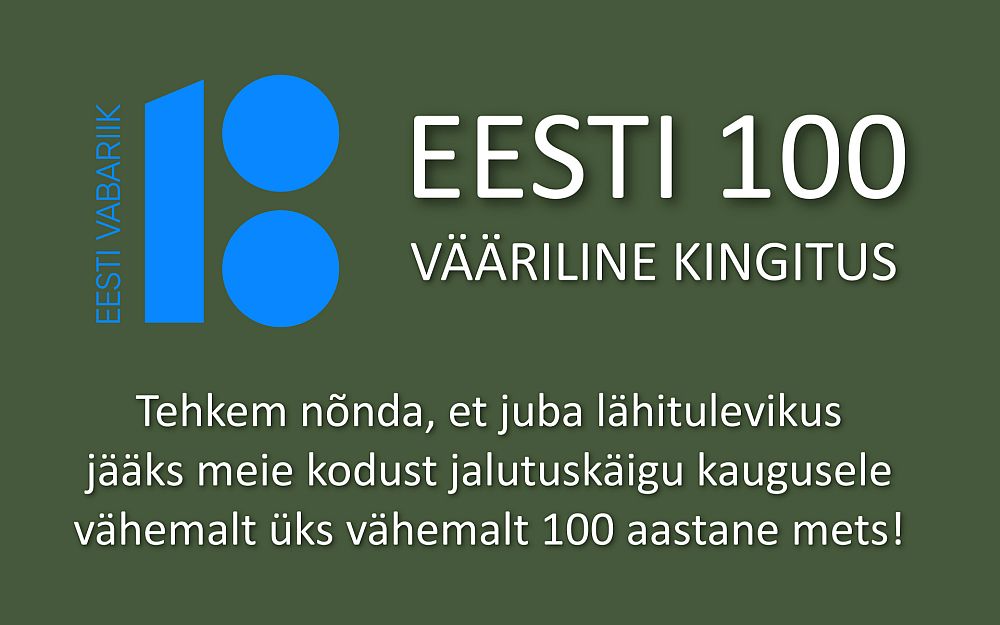 Body
A worthy gift.  -  Let us act so that already now at least one forest of at least a 100 years will be left in our home area
The 100 year old EstonianRepublic looks forward to gifts. A  worthy gift in my opinion would be to decide to  care for our home forests.
We can make this decision already before spring.
Those who have their home forest as their own private property have the simpler task. You must consider which wooded spot appeals most of all to you. Maybe a brook burbles there in spring and hepaticas flower. Maybe there are the most bewitching fragrances there and the brightest fall of leaves. Maybe there is something else enchanting. Having selected the place we must care for it as for a permanent lasting forest habitat.
In case of a state forest we must achieve our goal through more complicated routes. It may be possible now in a green awakening period if we can come together as a united force. As a first step we must map the structure of official decision-making  – we must know as precisely as possible by whom and where things are settled for us after election day and what possibilities there are for a dialogue. On election day we must be wary when making our choices.