Autorid
Video recorded by  Fleur, LK forum
Translation Liis
Estonian text posted 06.06.2018
Male Tõnn brings rodents to the nest for female Tiiu to feed the chick
Body
Greater spotted eagle  Suur-konnakotkas        Clanga clanga
Actually this story waited to be written when the second eagle chick would have hatched.
As we know female Tiiu laid the first egg in the nest on April 22 and the next on April 25 or 26. Greater spotted eagles start incubating immediately after the first egg has been laid.
A chick was hatched on June 1:  up to now no chick has been hatched from the second egg. Normally only one eaglet fledges from a greater spotted eagle nest.
But let us see how life in the eagle nest develops: tomorrow the eagle chick will be one week old.
The web camera image was enlarged by  Biker, LK forum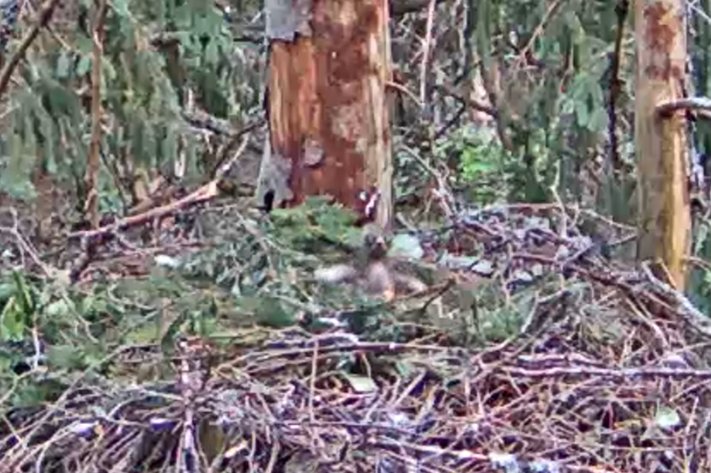 In this way we see the chick hazily but a little closer …