Sisu
Posted by the Animal of the Year Team 23.08.2017 in Estonian
Translation Liis
On going to check the trail cameras I met a roe deer family on a freshly cleared winter rapeseed field. It seems to be a fawn and its mother who have also passed the trail camera in the forest. The fawn trusts the adult in everything. The young deer-to-be noticed me but only stopped to observe. When decisions have to be made then the mother decides. The doe however did not notice me and so they nibbled peacefully on at the field verge.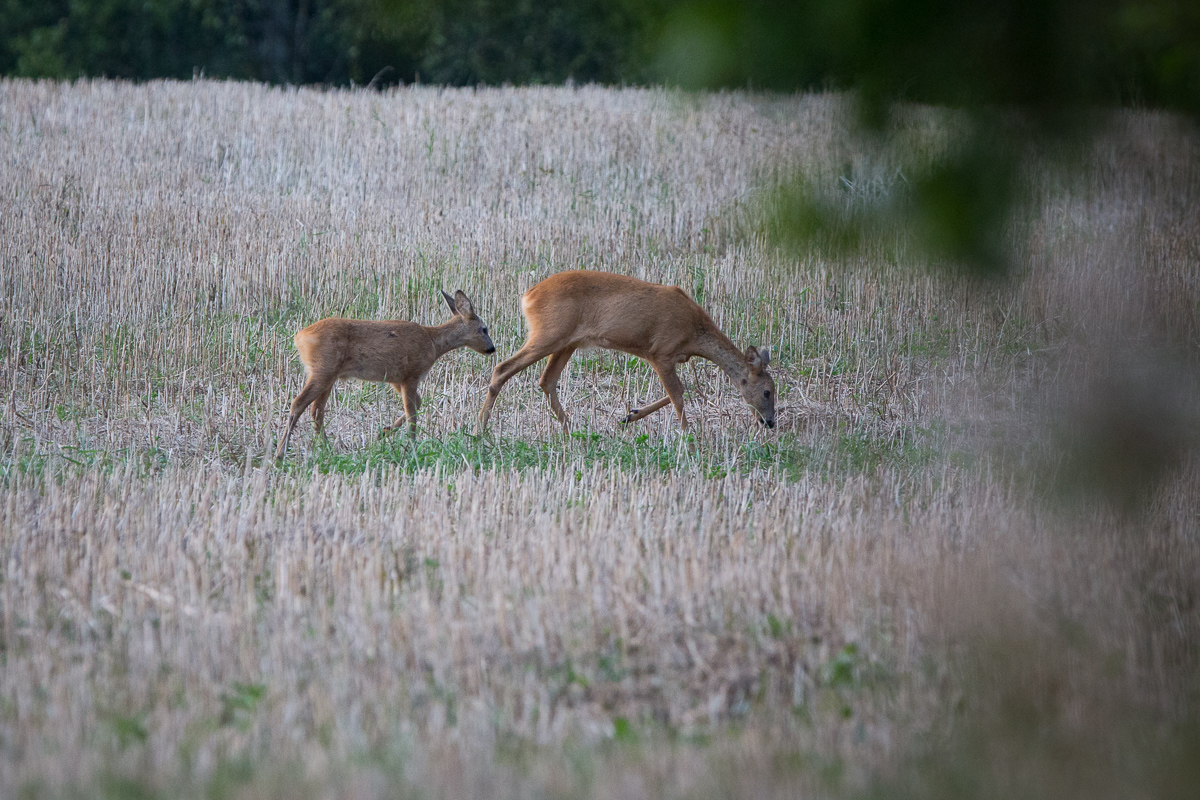 Things have become busy around the trail camera at the trench. The reason is probably that the big fields in the neighbourhood have been largely cleared. The animals can move more freely.
First of all a roe buck jumps into view. The calls of the buck show that its blood still itches. Such sounds it makes during the heat period and when a doe is nearby.
Next a wolf appeared in camera view on its evening food search. On ambling along the forest edge you may find all kinds of delicacies. But the week did not stop with the exciting wolf images. A late morning bear came into camera view too. The bear seemed to be planning to cross the ditch but something appeared too suspicious. Only the smell of a human can make the big brave animal flee in such a way. The bear hunt is currently on too. At this ditch there has been no bear hunt but along the bank the positions for the elk hunt pass. The smell of the hunters who had been clearing the line from young brushwood may still have been in the air and made the bear uneasy.
In the next nightly image an otter on fish hunt moves. After that a buzzard. The harvested fields make mousehunting much easier compared to earlier and there are quite many buzzards out above the open spaces. At the end of the video an elk lopes along.