Sisu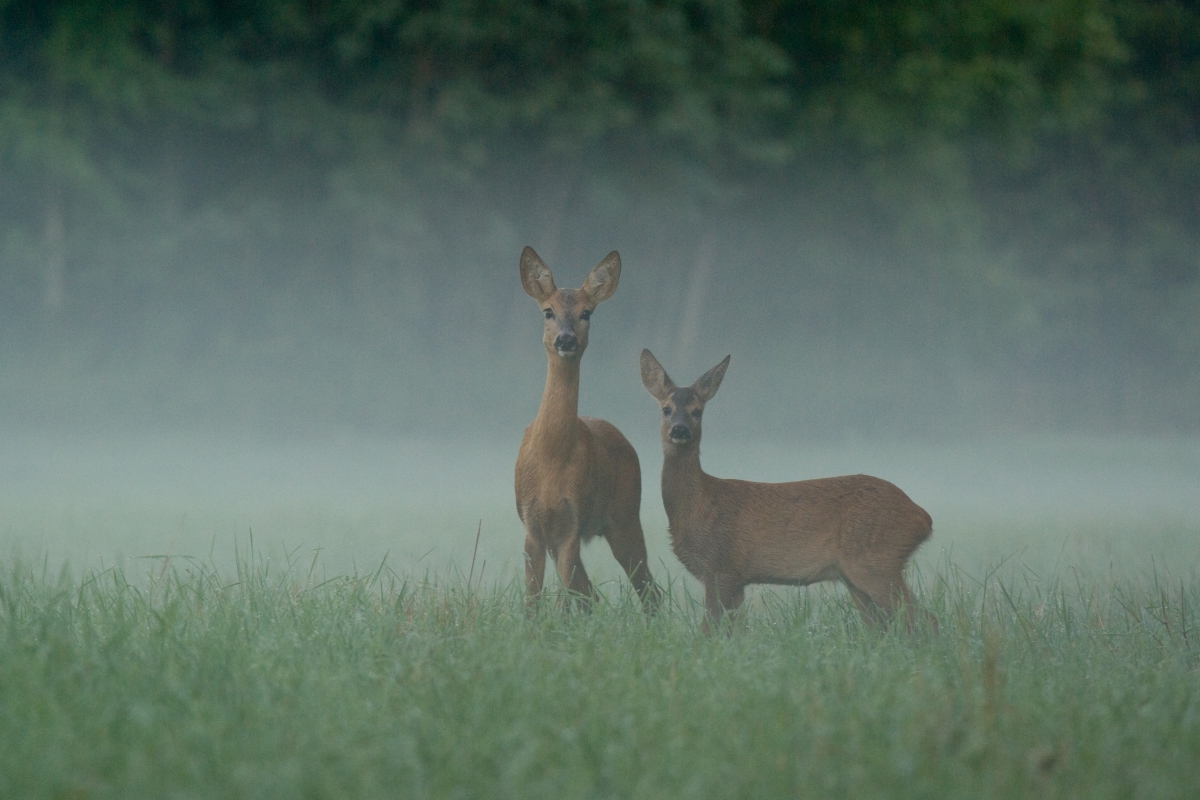 The doe and kid became aware of the photographer: danger?
 
Photo: Kalmer Lehepuu
Posted by the Animal of the Year Team
Translation Liis
Estonian text published 08.10.2017
This happened about ten years ago when I started photographing in nature. On a very misty August morning I went out. Seeing a roe buck farther away I stopped to observe it, and hoped that the animal would come closer. Suddenly I heard a crackle in the forest, a moment later a doe with its kid appeared. The deer noticed me at once but since it was very foggy and I was sitting motionless they probably did not understand what it was about and came closer to investigate. The bigger one made angry noises towards me a couple of times but when I did not move the deer judged it better to retreat – they left at an easy trot across the field into the forest.
 
From this meeting I got my first successful wildlife photos and the deer had the experience of a friendly meeting with a weird clicking creature.

Kalmer Lehepuu