Sisu
Estonian text posted by the Animal of the Year Team 05.11.2017.
Video: Tarmo Mikussaar
Translation Liis 

What is needed to tempt school children into the woods – a visible roe deer path in the woods, some oats for the animals, a small trail camera and a couple of nature-loving adults. The Keeni school children from the 1 and 2 grade installed their trail camera in a pleasant spot at the edge of a mixed forest felling. "We want to see a bear", the children said. Whether a bear will show up in camera view is doubtful (soon bears go into their winter hibernation) but roe deer, elk, wild boar, badger, raccoon dog, fox, marten and small rodents can very probably be seen as previous cameras already have proved.
In order to attract the animals in place more certainly, one hunter-father also put up a salt lick tree. In the video we see how the children themselves lick the tree – it is quite nicely salty!
On All Soul's Day the editors of the Animal of the Year home page went with the children to the forest to install the trail camera. Thank you to teachers Tiina Kukk, Tiina Liivamägi and Ringo Saar and parents Kalmer Lehepuu and Meelis Kõivu!
In the same week the Ala Elementary School 2nd grade together with pupils of the 4th grade installed their camera and so did the 7th grade of the Tsirguliina High School..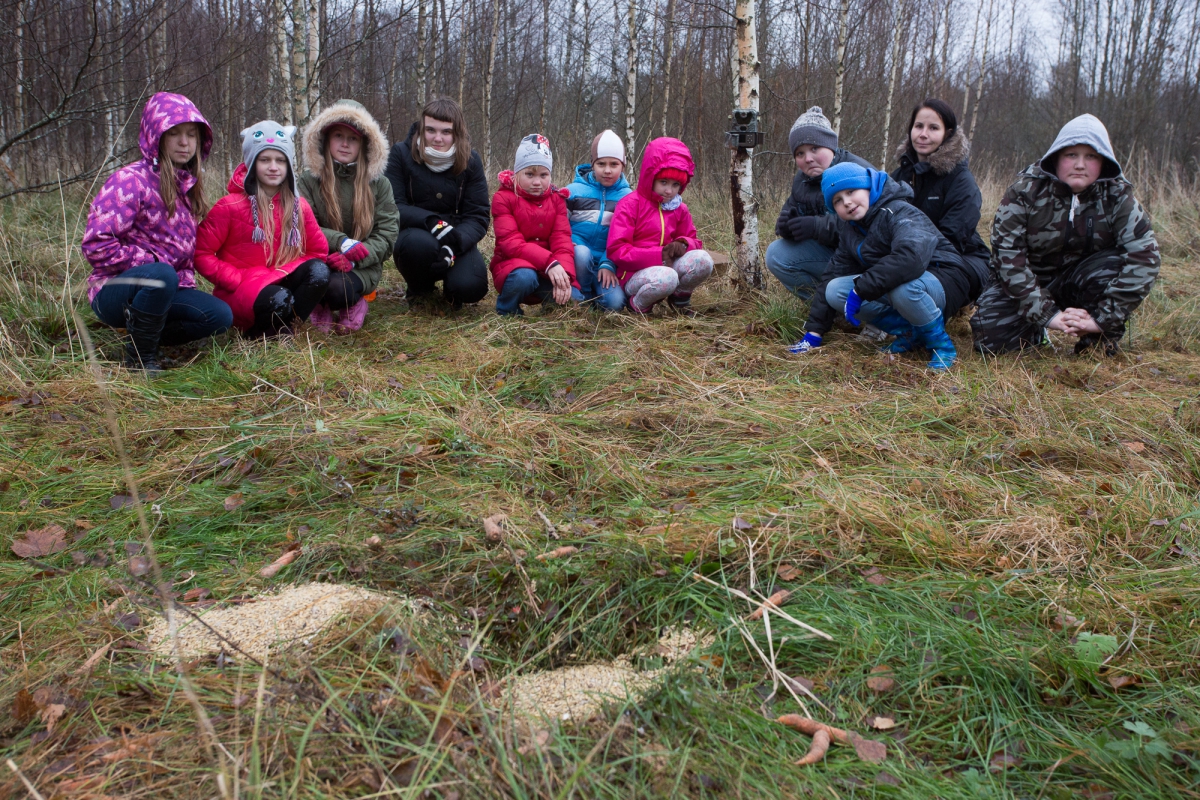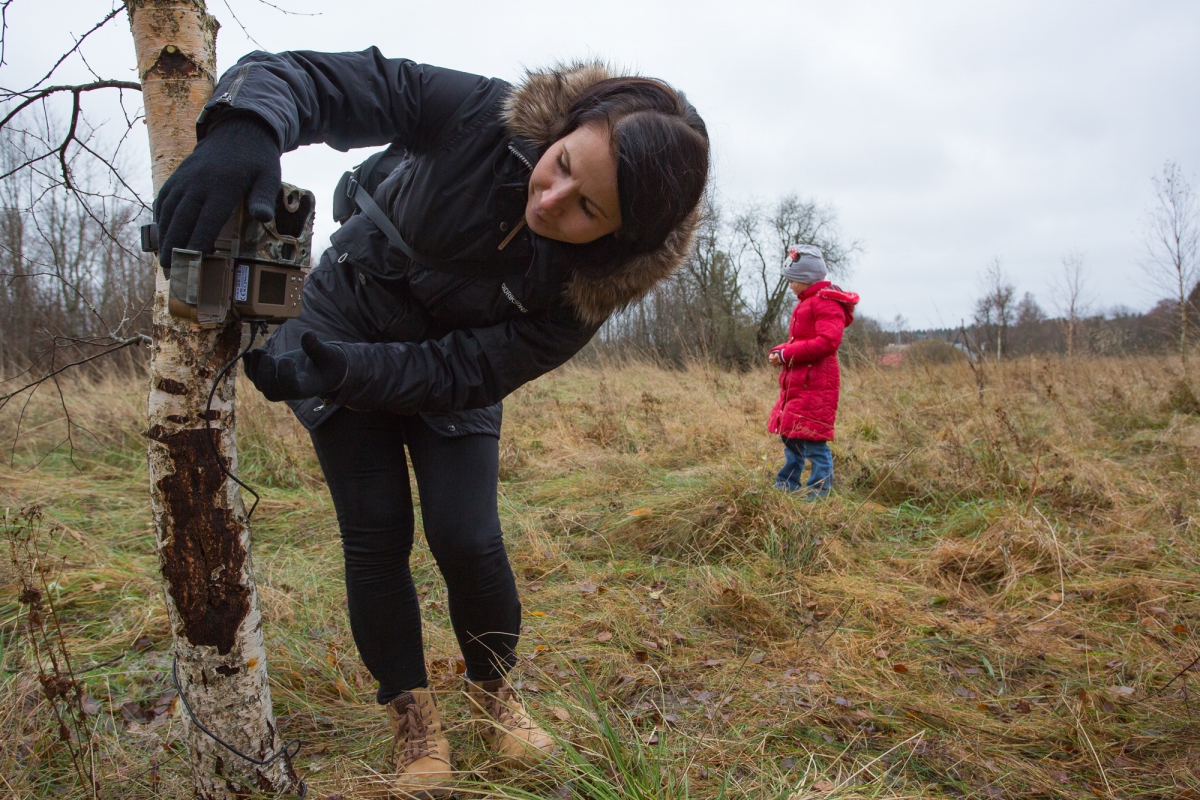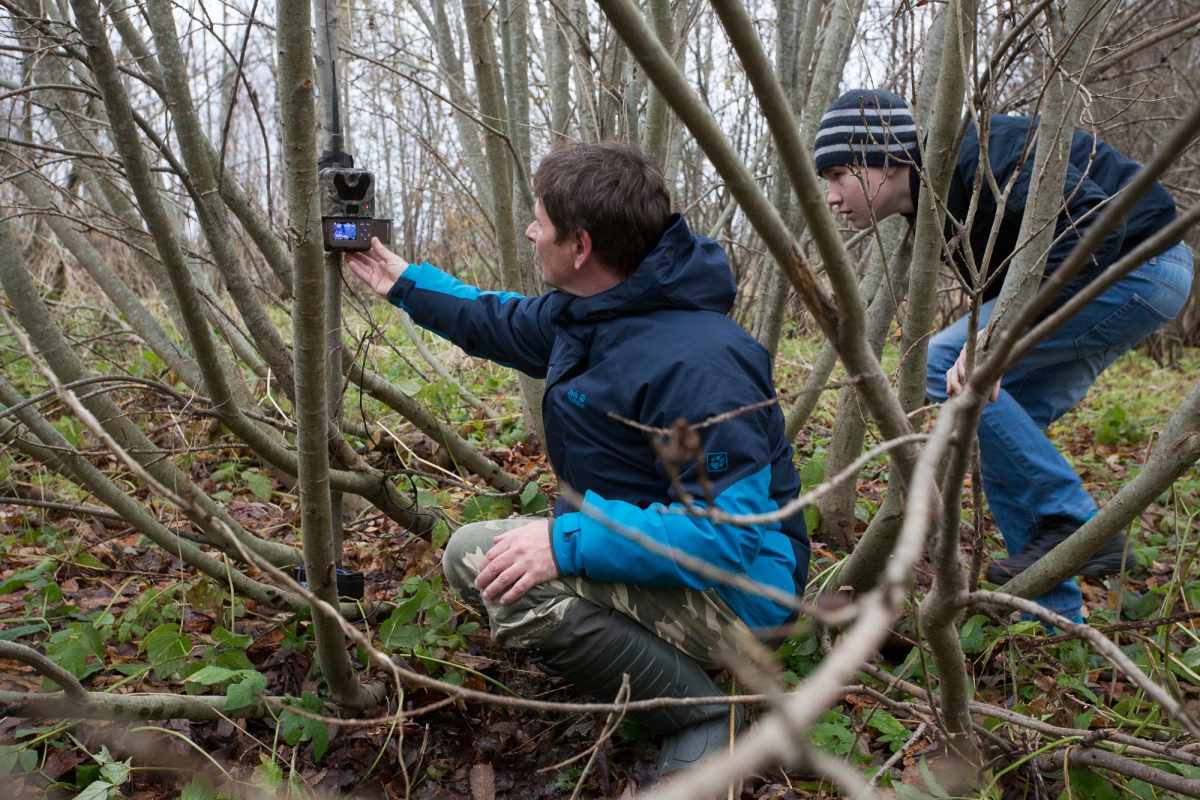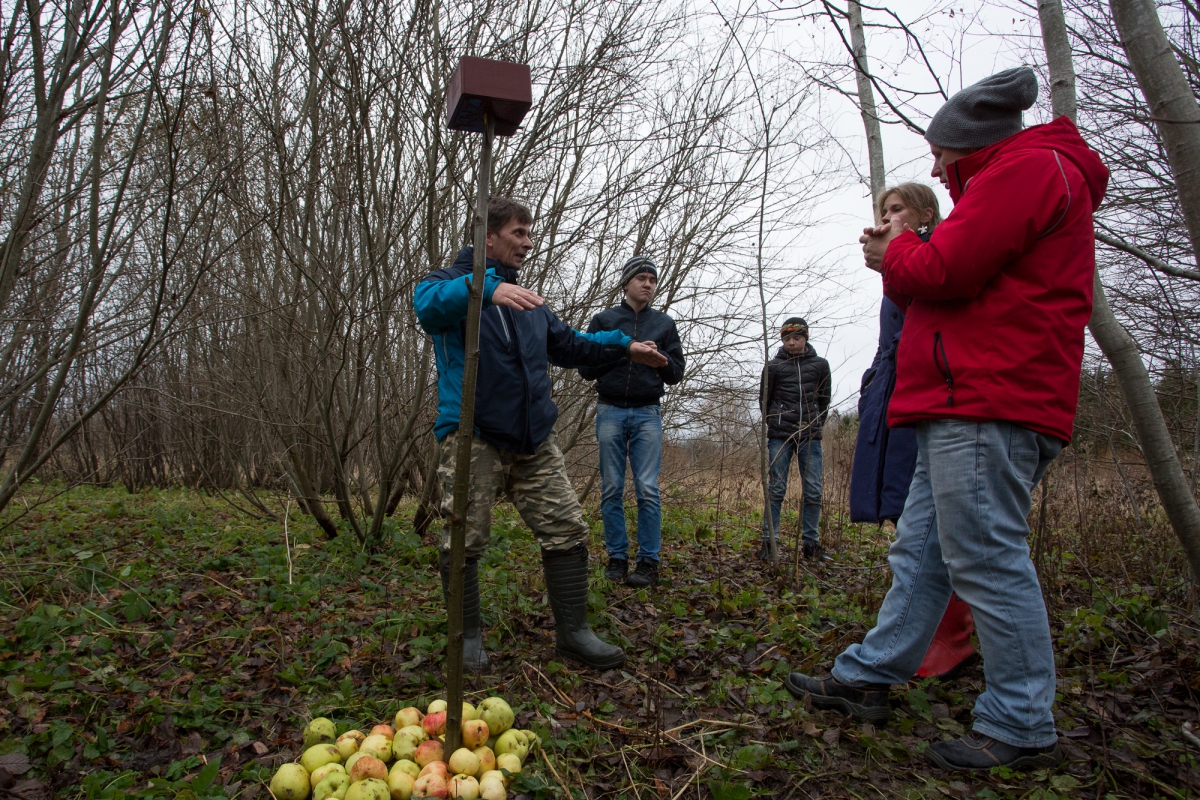 The cameras were installed thanks to the enthusiasm of class teachers and parents. In the Ala school Kaja Hass inspired the other teachers and in Tsirguliina  IT specialist Valdo Kõrge and teacher Merje Saarniit. Many thanks to all!
Helen Arusoo