Sisu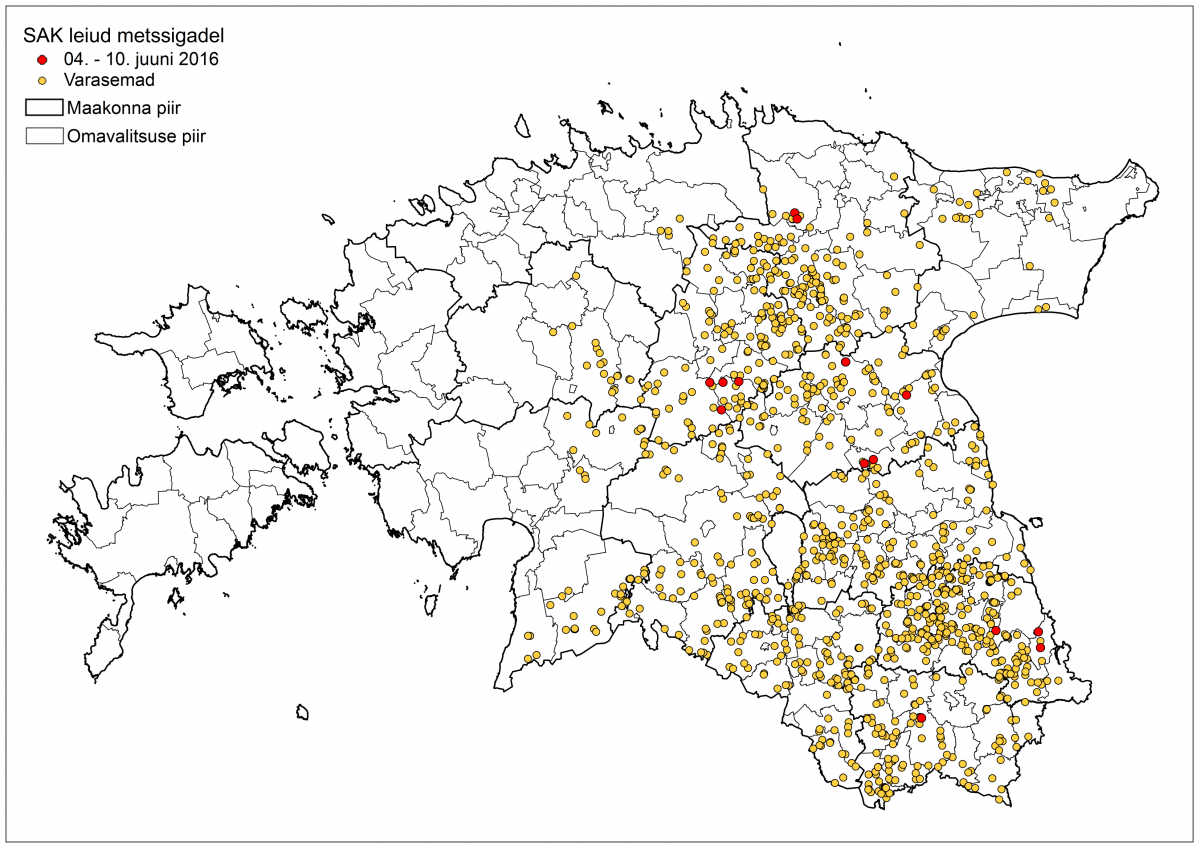 ASF finds in wild boar
Red dots - June 04-10       Yellow dots - Earlier
Black line - County border  Grey line - Municipality border
Although African Swine Fever (ASF) hasn't been in the news recently, the pest risk is still high in the forests as we can also see from the Estonian Veterinary and Food Board's map of the latest finds above. "The disease has not spread lately but it is expanding powerfully inside the zones; new finds have been added each week", Tõnis Hunt, director of the Estonian Hunters' Society, explains. "In other words, within the pest zones infection of the animals goes on briskly as before, and so we want to emphasize two things for berry pickers: if you find a dead boar in a clearing or the forest please let us know by the VTA information phone  605 4750. Secondly, it is not sensible to go to visit a pig farm in clothes or footgear that have been used at  berry picking in a ASF hazard zone: clothes and boots may transmit the virus."
The pest has not disappeared despite the fact that the number of boars was reduced by more than 30 000 individuals in the previous hunting season. The aim is to bring the number of boar in Estonia to 1,5 individuals per hectare", Korts says. "What numbers will govern the hunting this year the report on game animal surveillance, soon to be published, will show".
More to read about ASF at  www.seakatk.ee.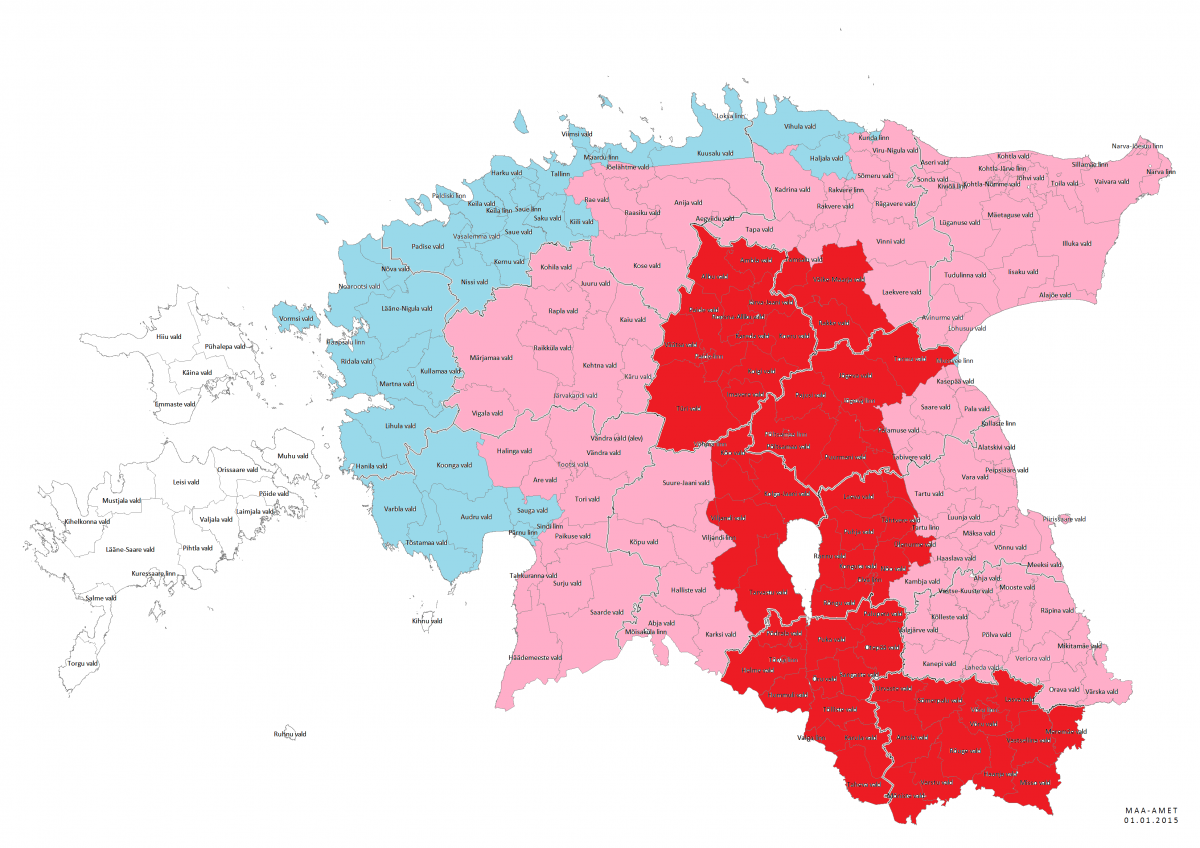 The ASF zone map in detail at www.seakatk.ee.