Sisu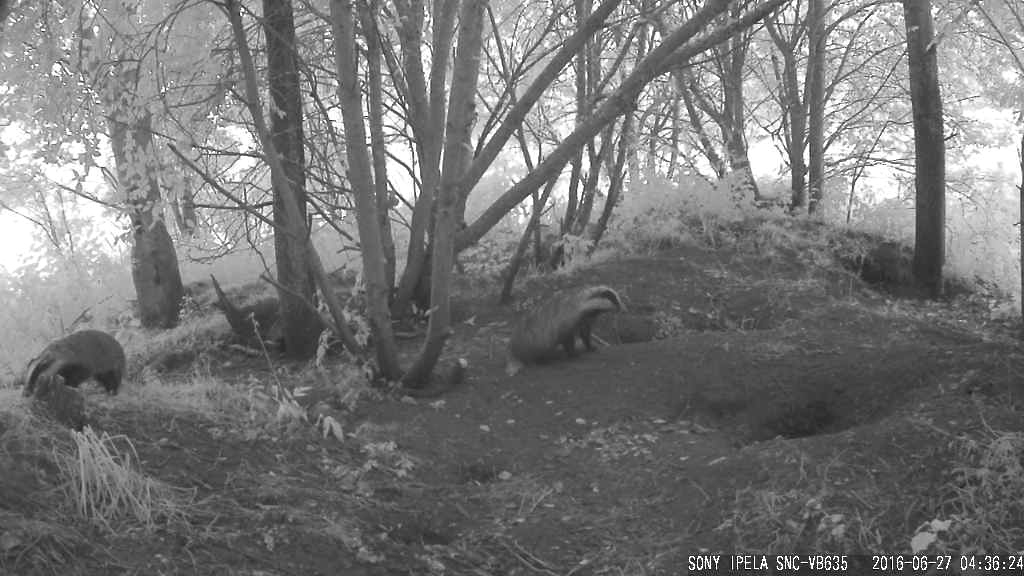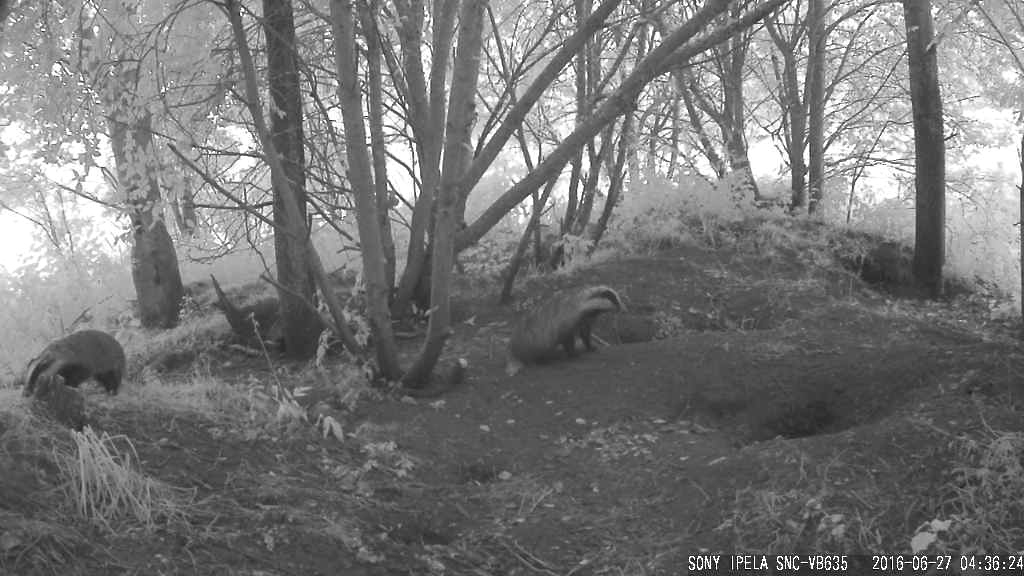 The familiar badger sett where badgers Kai and Tõnis were in lively action already since early February, became silent some time ago. Suddenly they were gone, and only occasionally came to inspect  the home burrow to see  that everything was in order, and "doors locked". So it seemed. We moved the camera to other entrances where there was more movement and tested this for a couple of weeks but the visits of the badger pair were still rare, and so we had to find an alternative sett in a site where data communication could be set up for the webcam. Such sites are very few even in Saaremaa with its many badgers. We chose a badger sett about 10 km away. From there the image now comes, from a wooded badger hill at the edge of a long unused field,. There are fifteen openings in use and the camera shows five of them. Thus we cannot see ten openings and we can never know at which entrances they are busy at the moment, nor how many badgers there actually are. Two badgers certainly live there, as proved by the image with the two badgers. They are not Kadi and Tõnis, however, but new acquaintances. We still keep an eye on the home of Kadi and Tõnis too, now with a trail camera.

Real-time monitoring of  the doings of badgers became possible for the first time in Estonia in 2014, from mid-May until September.
Tiit Hunt 
OÜ Teetormaja, Hatcam and EENet have assisted us with the camera installation and communication of the stream.