Sisu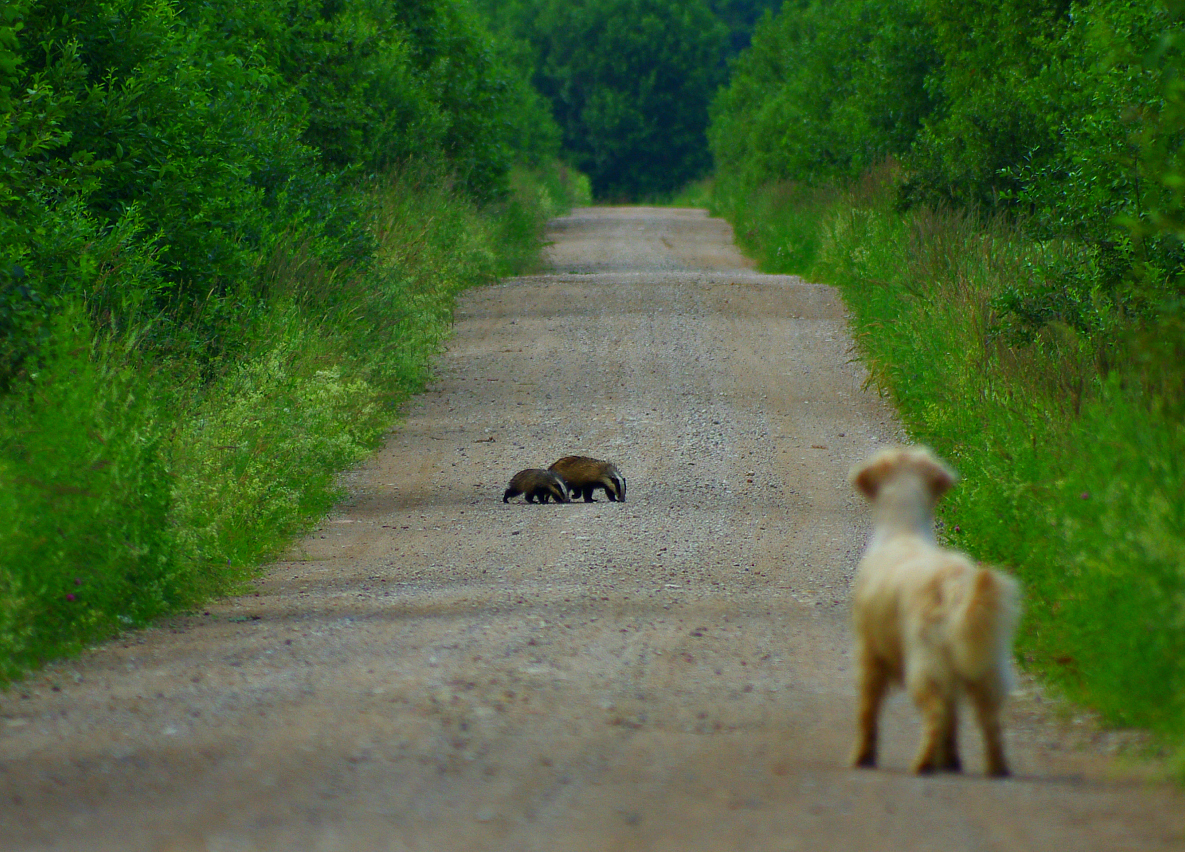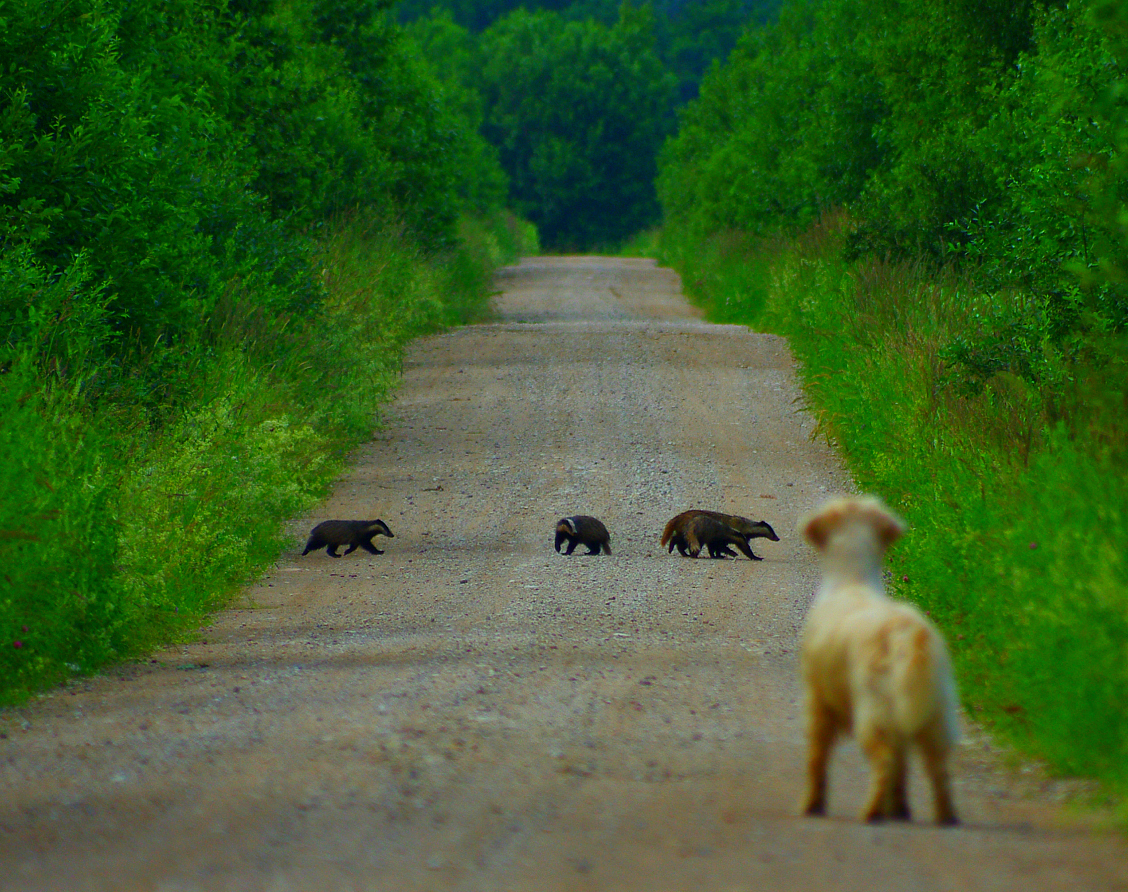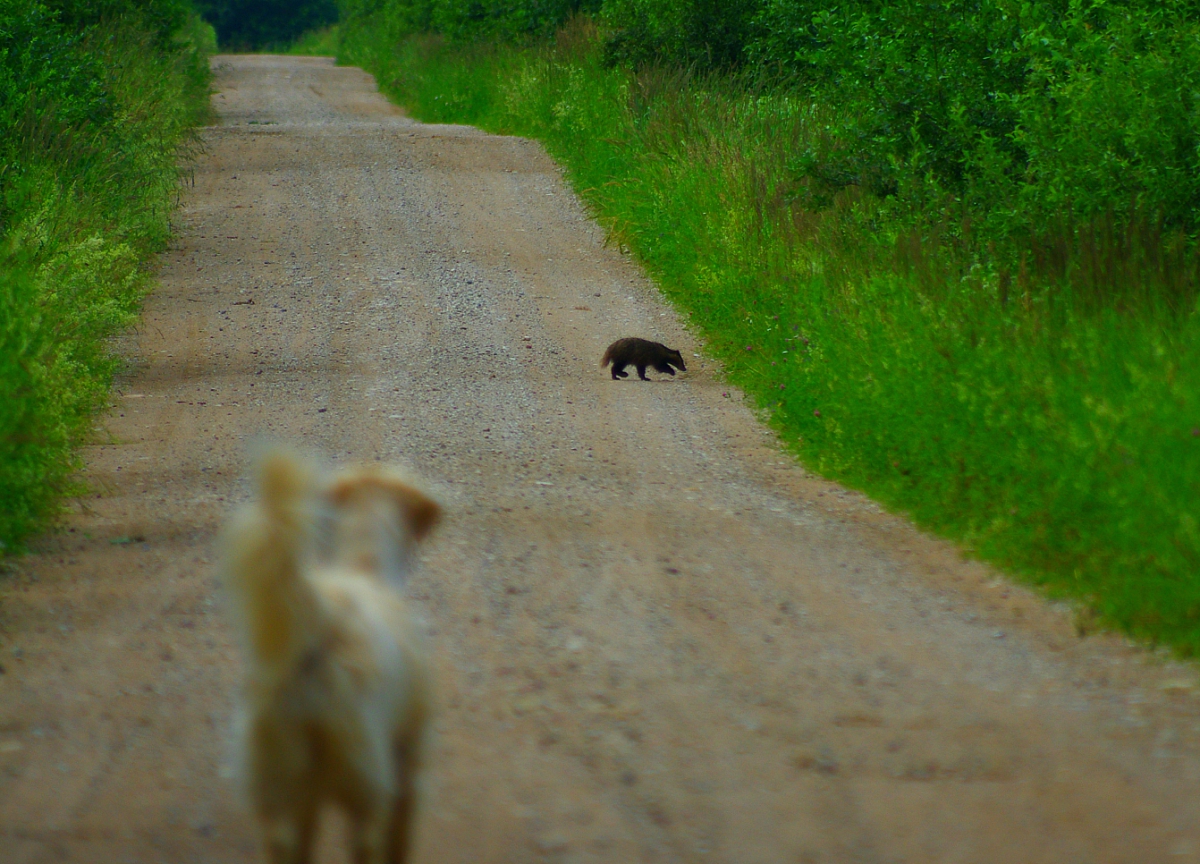 Sweet treasure
The "badger story" of our family started already years ago. Our country house is in Vilkjandi County, in a beautiful area – here are fields, mixed forests, hills, dales, creeks and a meandering river. The nearest human neighbours are at almost a kilometre away but as compensation we have other splendid next-door neighbours. We are already so familiar with them, and they with us, that our family has even given them names. Around the house walks young stork Tiina and waits for her companion, buzzard pair Hilda and Holger live in the nearby little forest already for the fourth year, in the evening dusk 9 roe deer come to enjoy our sea buckthorn shrubs and so on. And then we have Matilda! We met Matilda for the first time already 6 years ago. We were walking with our two big dogs – now already gone to the heavenly hunting grounds - along the fields when their attention was caught by something scary and exciting to them at the same time. The curious barking and the reverent distance that was kept to something that moved in the high grass showed a new and in the opinion of the dogs very suspicious find. We hurried to the dogs to keep them away from the apparent hedgehog or hare, but a view opened to us that we even afterwards recall with laughter. In the grass a dark cat-sized creature wheezed and snorted, standing bravely as a tin soldier and refusing for some reason to flee, protecting something in its opinion valuable at its chest  This chest however buzzed agitatedly and turned out to be the nest of soil-living bumblebees. The brave badger protected its sweet treasure find! How the little badger risked all in the protection of its booty and managed to assert itself against the several times larger dogs (a pitbull and an Alsatian) ws truly admirable. At the same time it was quite funny how the big dogs shied off from the little hissing and snorting animal. We quickly called the dogs off and backed off ourselves too, to allow the creature breathing space. On leaving we were accompanied by smacking-sucking sounds from the badger, surely now enjoying its bumblebee find.
Meeting with four cubs
Later our paths crossed with Matilda's every now and then. The most exciting meeting was last year, on the evening of July 8th, when we made our usual evening round. Suddenly Matilda was in the road in front of us, and not alone – after her toddled a smaller creature. One moment more, and another little one came into the road, then another and one more, and one more. So we had five badgers, Matilda included, or proud mother Matilda with her four cubs! I even managed to take some photos. The family actually did not bother much about us, or they had learnt over the years not to fear us  very much. Anyway, we were very taken with Matilda's little ones. Even towards the end of summer we saw Matilda several times with her children around the rolls of straw.
 .
Külli Joonson