Sisu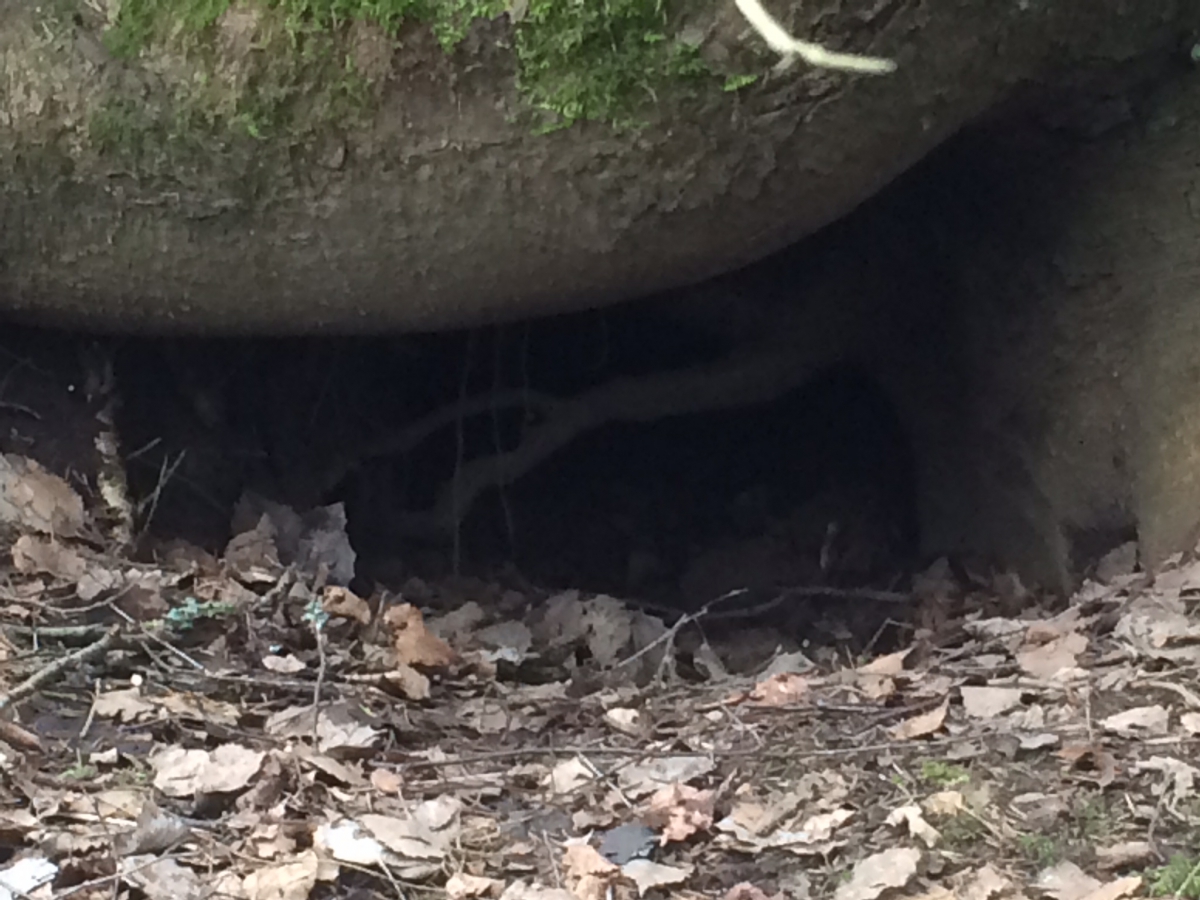 Last time we were introduced to badger Matilda's brave character and her offspring. Now we will see where this plucky badger lives.
Our badger observations were always in the same area and looking at Matilda's direction of moving we came to a firm conclusion that her home would not be very far from there. This spring, when there was still snow in patches on the ground, we went out to investigate. Incredible - but we found it! It was a real badger sett and it had been there probably for many years. On several tens of square meters there were lots of large and small entrances with worn-in paths. The sett lies about ten meters from the verge of a mixed forest at a fairly lonely field on the bank of a little creek, among little mounds or hillocks created by nature or by the badgers. If I were a badger such a living area would be my five-star choice! I clicked a few quick photos with the mobile so that our great find would be believable even later and quickly left.
Our family has several hunter acquaintances who listen incredulously to our many badger stories because most  of them have never met a badger in their hunting life.
I am so happy that the badger clan has chosen our neighbourhood for their home, they feel well and safe here, and hopefully neighbour Matilda and the offspring of her offspring will live near us for many years yet.
Külli Joonson
Badger specialist Tiit Hunt's comment: Badger setts may be more than a hundred years old. If someone in the meantime has dug out the burrows and the badgers have disappeared from the sett, then a couple of years later new badgers have almost surely moved in. Because locations that suit badgers are not left unused. If the biotope determines the suitability a sett may even be several hundred years old.