Sisu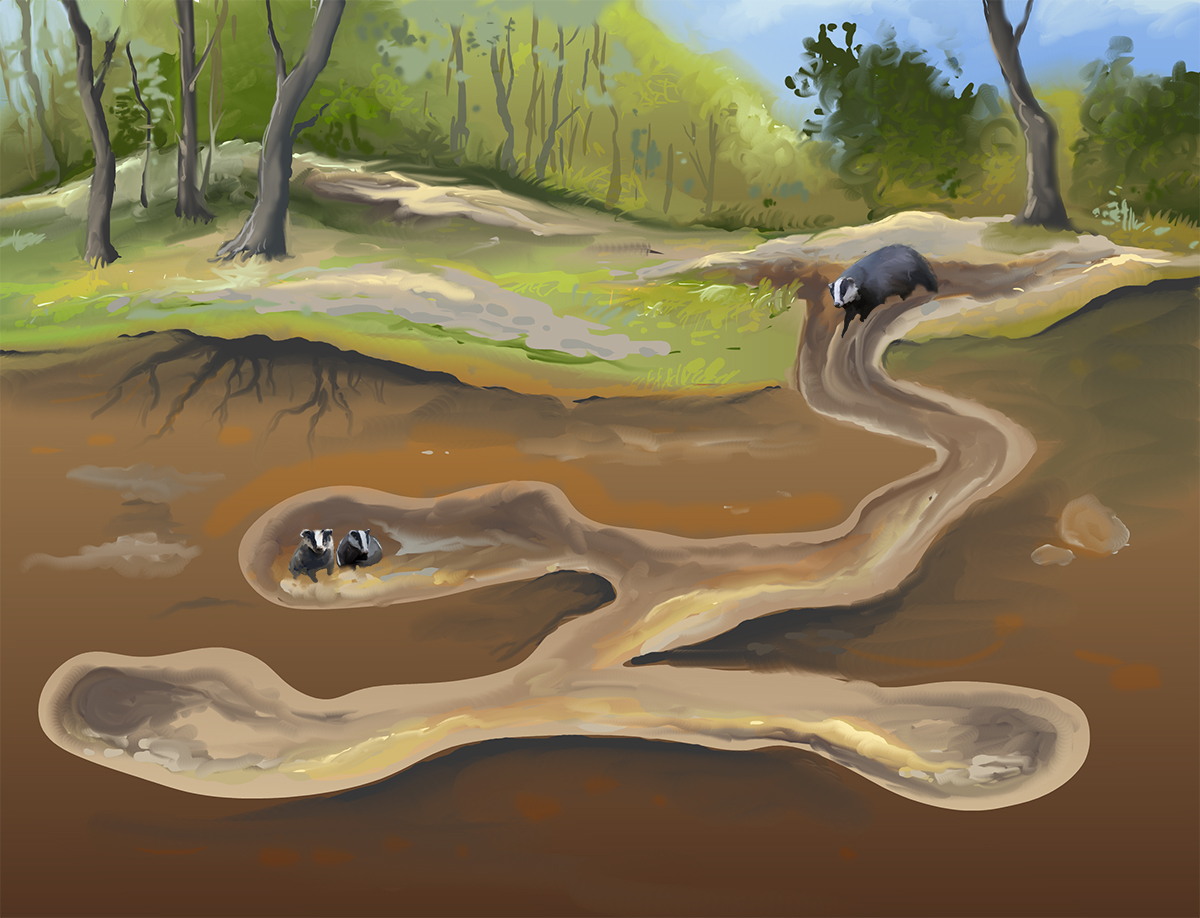 How the badger's home might look below ground only the badger itself knows; hunters who have excavated badger burrows might have an idea. The latter experiences are mostly from the time when raccoon dog skins were still highly valued.
Of course badger setts look different from outside, depending on if we have to do with a recent construction or an old sett, in some places even a sett that has been in use for more than a hundred years. In front of an old burrow soil piles from the construction weighing several tonnes can be seen.
One ancient sett is in the Palivere hunting district in a sand dune bank created by the sea. Eighteen entrances are far from a record but an example of the fact that the burrows-rooms of badgers can be on many separate levels – multi-storey houses. On the slope of the hillock in Palivere burrows open on four-five levels. On flat land or in an only slightly undulating landscape the entrances are obviously at the same level. There, according to the experience of sett hunters, the nest chambers as a rule are closer to the ground surface and higher up, and the sleeping quarters lower down where the winter cold does not reach. In contrast in a hillock the depth for sleeping quarters is not a problem since there is enough soil on top for the badgers not to suffer from winter cold. So nest chambers and sleeping quarters can be at all depths.
A nest chamber is generally 4-5 meters away from the burrow entrance and there may be two-three nest chambers in one badger sett depending on how many families live there. During his career my hunter acquaintance has never found the badger latrines in dead ends of burrows that are sometimes mentioned in literature, so probably an in-house latrine is not a rule without exceptions. So it is also with dead badgers buried in blind ends. According to literature the living bury their co-specifics who have died in the sett in a burrow.
Tiit Hunt