Sisu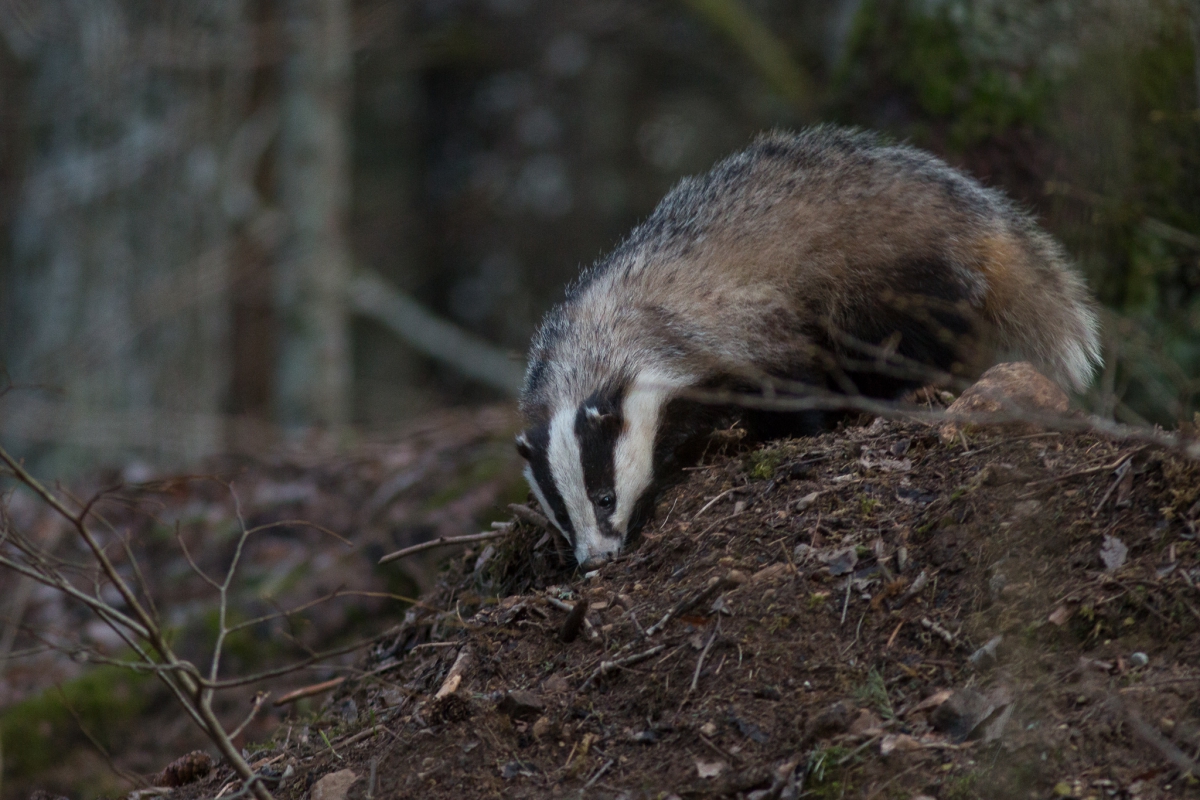 The middle of summer has passed. The closer to autumn, the more fruits are ripe, or ripening, in nature. It is a good time for a badger to start preparing for winter. Among important tasks the duty to fatten up one's body has moved into the foreground.
While there was not enough plant food for the badger in spring, animal food dominated immediately after the winter sleep and the first half of summer: insects and their larva, earthworms, snails, amphibians, small mammals, reptiles, the eggs and chicks of ground or low nesting birds. The body build of a badger is not suited for chasing or stalking someone. If, however, it should get a chance, it does not say no to a rabbit kit or roe deer kid..
In spring emerging plants that could do for food could be counted on the fingers. It was still possible to find cranberries and lingonberries from the previous autumn, young aspen leaves and some roots but that was not enough.
As summer progressed things got better. One after another, strawberries, cloudberries, stone brambles, raspberries, blueberries and others ripened. All taste fine. For a change, the badger can feast on mushrooms. It will not ignore wheat and oat fields either.
I have seen a badger eating peas. But all of them seem not to know how to handle the pods. It is probably something that must be learnt. Soon the apple season arrives.
Our countryside is full of abandoned farms, where currants, gooseberries, plums and other stone fruits can be found without fear of dogs. This year a rich harvest of acorns is coming.
Most of the fruits above have a high content of carbohydrates, thus they suit well for increasing one's body weight. But animal food has not disappeared. Proteins are always needed. It would be good if at the end of October fats would be up 60% of the badger's body weight. Then it could peacefully sleep on until spring.
Vahur Sepp