Sisu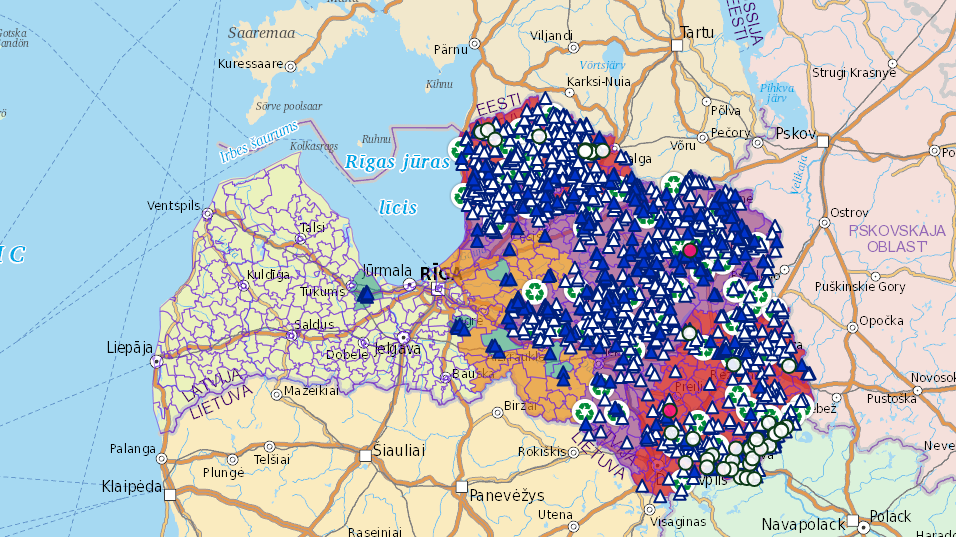 Last year when the boar was chosen as Animal of the Year both in Estonia and Latvia, boars were discovered living in the capitals of both countries. At that time the ASF disease stayed far from both cities and amusing images were posted from Riga of boar herds running across tram tracks. This year however the disease has moved in a powerful leap and the ASF is 50 km away from the Latvian capital, in Sigulda and Baldone. It lurks only a couple of kilometres from the Estonian capital – in the middle of summer an infected boar was found in the Jõelähtme Parish close to Tallinn.  
The disease distribution map reminds of a war zone map where enemy activity closes in on ever new areas and conquers them. Estonia is almost wholly conquered, only the islands are still free from the disease – the last fortresses, as they have often been in real wars too in the history of Estonia. The last officially disease-free county on the mainland, Lääne County, has been added to the infected zones to be on the safe side.
As we know from experience from previous years the disease moves faster in summer than in winter; after all people move more in the forests in summer and cattle is kept more in yards outdoors. During the last half-year the disease remained meekly within the zones. The stand in the beginning of 2016  – 26 infected areas  –  held until June 30th when Jõelähtme became the new infected area no 27. Two more zones have been added in Estonia. The situation in general is the same in Latvia too. So we urgently want to remind berry and mushroom pickers who have been in infected forest areas not to visit pig breeders wearing the same boots. Nor is it recommended to use the same clothes and boots on excursions to disease-free areas: boots can carry on the disease.