Sisu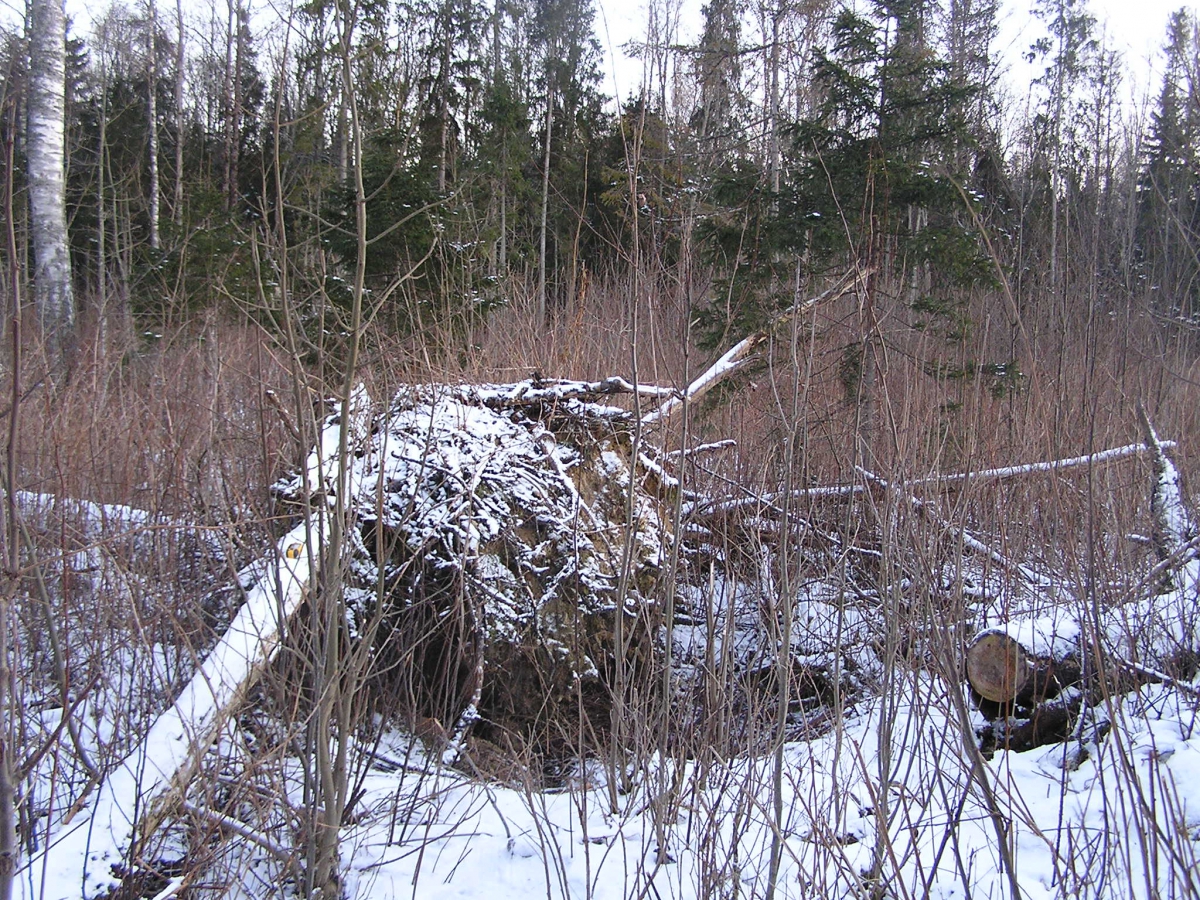 The badger is in its winter sleep, but what about the bears?
November started with snowfalls and minus degrees. Nature quickly took on a wintery aspect. At the same time the ground was unfrozen and under the snow there was even water in shallow spots.
In the orchard of an abandoned farm near Võtikvere I found  the tracks of a large male bear still in the beginning of November. The width of the forepaw was 15 cm. The paw of a female bear doesn't grow wider than 14 cm. Trampling around, the creature had searched for apples under the fruit trees. Generally bears finish feeding in early November. Maybe this bear thought that there were still some kilos missing to his peak weight.
The tracks revealed that in the same night roe deer, rabbits, raccoon dogs, a fox and a pine marten had also visited the apple orchard. While I was there were fieldfares by the dozens in the trees. They feasted on the fruits that had been left hanging. A few blackbirds  could be seen here and there on the ground. Forest inhabitants know where to get a bellyful in the easiest way. Feathers on the snow showed the meeting place of a fieldfare and a sparrowhawk. Nothing can be had for free and vigilance must never be lost.
Near Avinurme, on November 10th, we found the tracks of a female bear (paw 13 cm) and two young that had been born in the previous winter. The animals had trampled around a great deal, repeatedly crossed the road and gone back and forth in their own tracks. Maybe the female bear could not decide where to set up the winter quarters, or she recognized the danger from tracks left on the snow and so did everything to ensure the secret of the winter sleep location. It isn't always clear whether you have to do with a dumb wit or ultimate cleverness.
I saw the last bear tracks on November 16th in the Tudu Nature Reserve. It seems that from then on all bears had found winter quarters for themselves.
Our bears go into hibernation in the second half of November. They don't let themselves be disturbed by the weather. The right time for going to sleep is determined by day length.
Vahur Sepp