Sisu
Posted by the Animal of the Year Team 31.12.2016
At Soosaare there was plenty of activity in the last week of the year. Badgers as well as raccoon dogs were out. The badgers made longer trips in the forest near the sett as in the previous week. The raccoon dogs were bolder too and seemed to move quite at the heels of the hosts.
The total number of burrows in use was counted. They were six, all at the outer edge of the sett. The older tunnels in the central part that had sunk down remained without tracks the year out.
We wish the Soosaare family a pleasant end to the old year and a happy new year and that the accumulated fat reserves will help to survive the winter!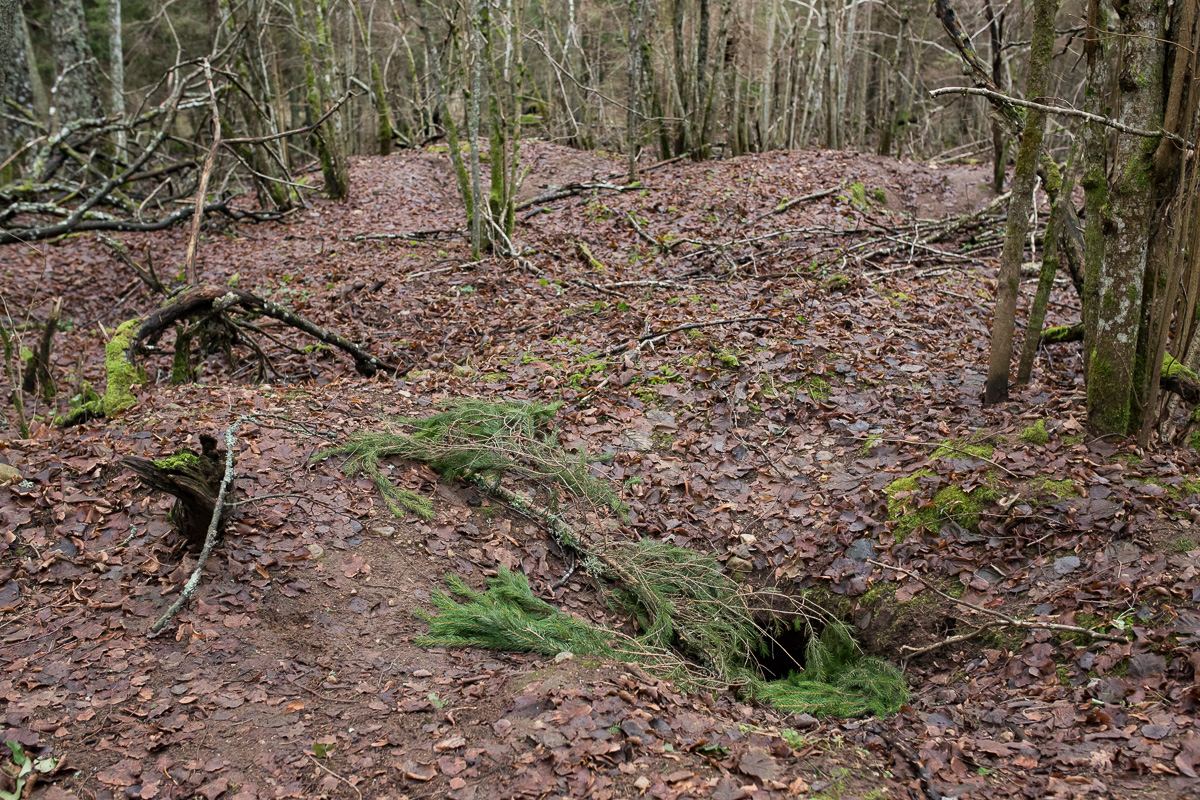 At Salumetsa the last week of the year passed similarly actively. The raccoon dog pair who had been napping  the previous weeks came out. Never mind that the fat reserves were sufficient, in warm weather it is always worthwhile to have a look for additions. A boar came to sniff the camera and a yellow-necked mouse scuttled around. Next year's animal, a young male roe deer, feasted on young hazel shoots.
Let us hope that in the spring of the new year the badgers that slipped off from the Salumetsa sett in the second half of this year will appear too!
A pleasant end to the old year and Happy New Year!