Autorid
Photos from  Wikipedia
Translation Liis
Estonian text published 03.09.2017
Image
Body
Bitter bolete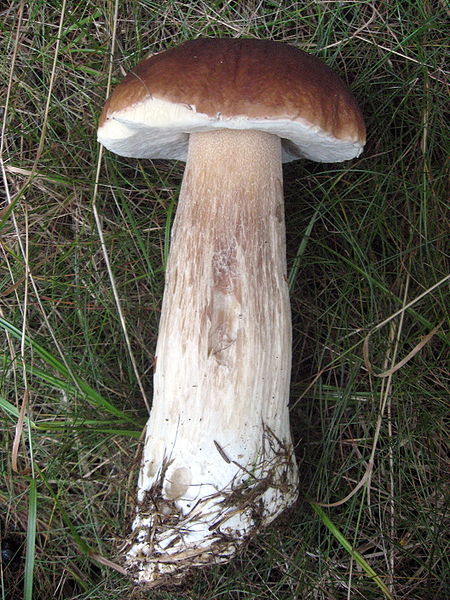 Cep; King Bolete
Bitter bolete        Sapipuravik     Tylopilus felleus
Cep; King bolete; Penny bun     Harilik kivipuravik     Boletus edulis
This mushroom year may be as it is but on Naissaar I found the above mushrooms growing less than 10 metres from each other, and that in quite many places which prompted writing this text. One bitter bolete can spoil a whole delicious mushroom dish, making it taste so bitter that it will not be edible at all.
We can find ceps, or king boletes, in young conifer forests as well as broadleaf forests, also in light clearings and on forest verges.
Bitter boletes can find their way into a mushroom-picker's basket with the ceps. They grow more often in conifer forests, sometimes also on decaying wood in moss or ant hills. It is one of the most common boletes in Estonian forests.
You can recognize the bitter bolete from the dark, robust mesh on the stem and the layer of pinkish-tinted pores on the underside of the cap. NB! among all the boletes only the bitter bolete has pinkish pores. The bitter taste is evident at once if you lightly lick the cut surface of the stem.
The cap of the cep, or king bolete, is brown. The colour of the pores varies depending on the age of the mushroom: on somewhat older specimens they turn yellowish, on quite old mushrooms olive green. The stem of the mushroom is thick, sometimes even barrel-shaped and on its light brown surface only a brittle white mesh is visible. The flesh of the mushroom is white but beneath the sticky cap skin it is brownish. And what mushroom dishes can be prepared from ceps!
It is a beautiful time in the forest.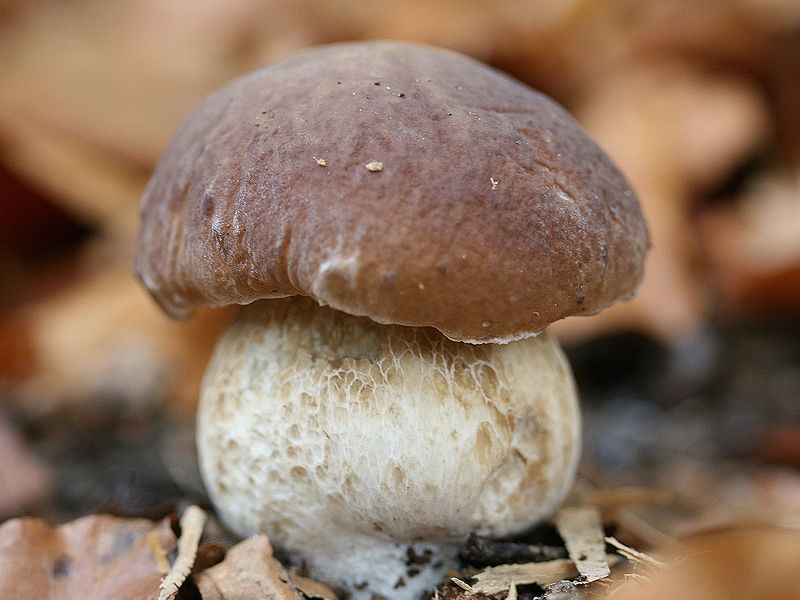 Cep or king bolete or penny bun