Body
As the Bird of the Year 2016 the Estonian Ornithological Society elected the great tit, one of our best known and most widely spread birds, whose doings we can follow everywhere the year round. In the Great Tit Year our tits – the great tit, blue tit,  coal tit, crested tit, willow tit, marsh tit, Siberian tit, azure tit, long-tailed tit, penduline tit –will become even better known as well as the other birds that visit a bird feeder in winter and nest in the garden in summer.
The website of the Year of the Great Tit is here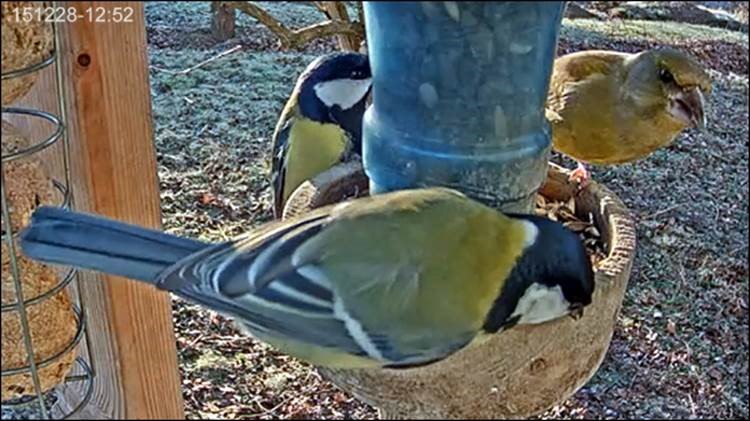 Images captured by Hagnat, LK forum
Finally colder winter weather has arrived in Estonia and it is high time to set up a birdfeeder for our feathered friends. Thanks to the cooperation of Looduskalender and Loodusemees we can observe the doings of birds in the birdfeeder at Otepää  this year too.
The Estonian Ornithological Society elects an bird of the year in Estonia beginning in 1995 and the great tit is the 22nd in the line. The aim of selecting a bird of the year is to introduce  a bird species or group of species present in Estonia to the public and to bring along nature enthusiasts in the study and protection of this species. The Year of the Tit is supported by the Estonian Environmental Investment Centre (Keskkonnainvesteeringute Keskus).
Read about the previous birds of the year on the EOÜ website:
More information:
Margus Ots 508 2244
+372 508 2244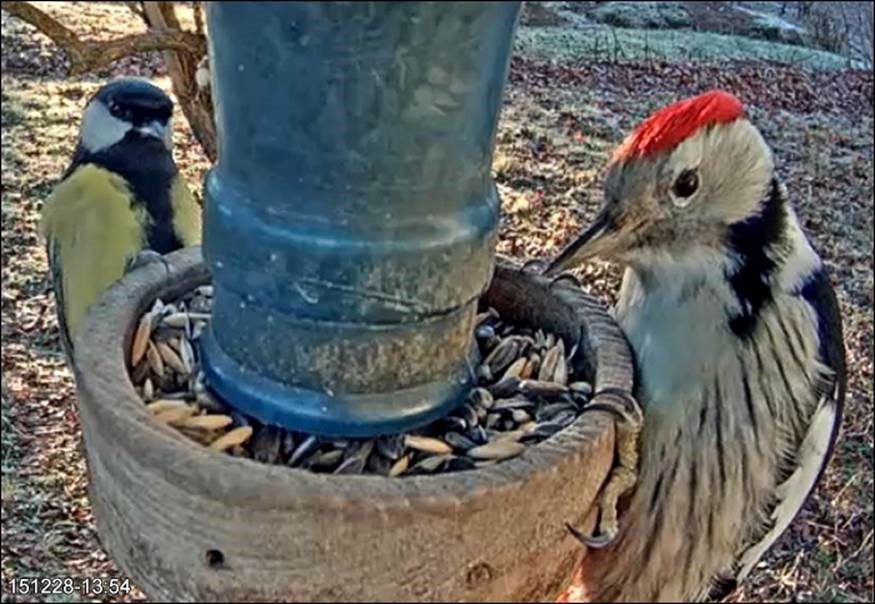 We also start the tenth season of "Winter Bird Feeder Web Camera", using an Axis web camera this year. The connection is mobile already for the fifth year.  The camera stream reaches from Otepää to Tartu and into the Eenet server by way of an  Elisa 4G connection which guarantees a smooth transmission of the image. The 4G connection will be set up in the next few days; until then there may be occasional glitches in the transmission.
The food on the table of our feathered friends is set out by  
BALSNACK
.  
The webcam is at Otepää, outside the  
LOODUSEMEES.ee
 office window. We will see the behaviour of wintering birds in an urban environment and  we will surely get interesting photos from Arne for publishing in Looduskalender.
The winter birds and their doings will be presented by Margus Ots – the organizer of the Bird of the Year 2016 enterprise.
LK  English language
forum
 is open for all interested people who have registered themselves.
EENet
 splits the stream image suitably for viewers. The Flash player works in all browsers that support Flash.
Partners in the enterprise: