Autorid
Image captured by IceAge, LK forum
Translation Liis
Image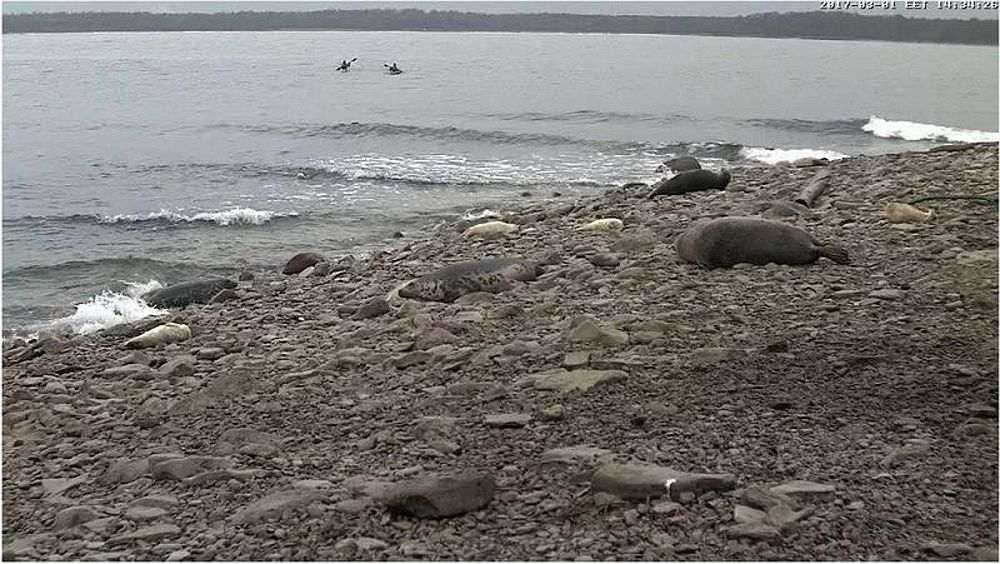 Body
Seal counters arrive
Grey seal         Hallhüljes       Halichoerus grypus
The weather was ideal for observations, southerly wind  4m/s, air temperature +2 degrees and water temperature one degree lower.
The result of the census today (March 1st) was 53 grey seal pups and some stillborns.
Eight pups came to show themselves in camera view today. The peak pupping period is in about a week.