Image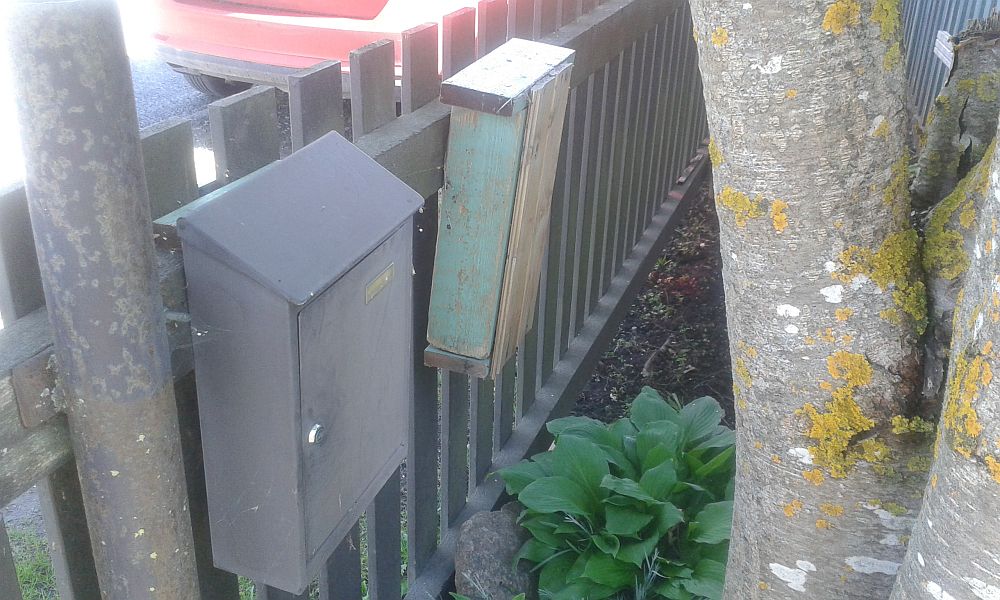 Body
The tit pair nests beside the letterbox this year too (see the image below)
Great tit        Rasvatihane        Parus major
Last spring I noticed a tit carrying nest materials into my letterbox. Fortunately I saw it in time and quickly built from what I had at hand an alternative with the same proportions beside my letterbox (it was necessary to get at the post but at the same time the doings of the tits were nice to observe from the window).
The tits accepted the offer and moved in. The chicks were successfully raised.
This spring a tit again moved in as neighbour to the letterbox; if it is the same individual I don't know. At the moment a busy feeding of the quite noisy chicks goes on.
The adults check the surroundings before heading for the "nest letterbox" to feed the chicks…