Autorid
Info from  Margus Ots, Co-ordinator of the Year of the Great Tit
Photo Arne Ader
Translation Liis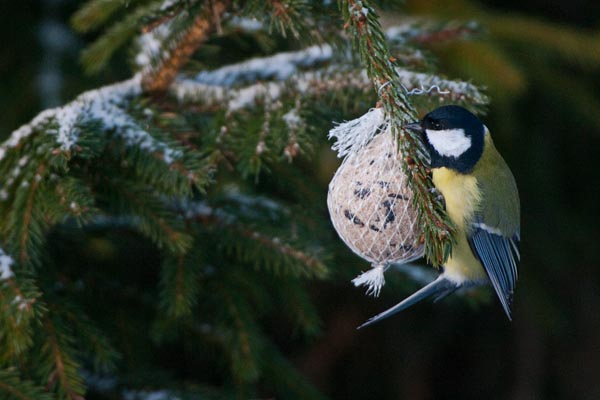 Great tit
Body
In Finnish the great tit (Estonian rasvatihane, "fat tit") is called  talitiainen. Since one of the Estonian folk names of the great tit is also talitihane, "winter tit", it seems evident to Estonians that the Finnish  talitiainen  means talitihane, "winter tit". The Finnish name of the great tit has been explained so for instance in texts about the Bird of the Year (i a in journals Tiirutaja and Eesti Loodus).
But actually it is not so: the  Finnish  tali  does not mean winter (tali), but instead fat. The origin of the Finnish word  tali has to be sought in the German languages, as for instance in the Swedish word talg  or the English  tallow. So the direct translation of  the Finnish talitiainen is still "fat tit",  not "winter tit". Many thanks to Finnish birdwatchers for drawing attention to this!
And our excuses for having passed on misleading information: even facts that seem quite clear at first glance must sometimes be checked.