Autorid
Text and photos Tiit Hunt, www.rmk.ee
Screencap Maertha, LK forum
Translation Liis

Estonian text published 21.07.2017
Image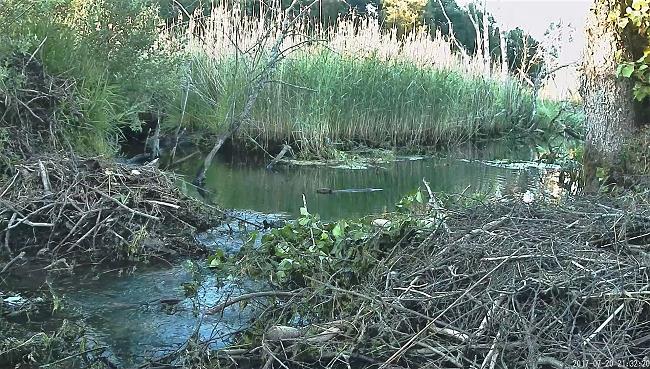 Body
Beaver      Kobras       Castor fiber
For some time we could observe the doings of the beavers through two cameras.
From now on the beaver dam can be seen all day and night however– the beaver camera moved to the dam 50 m away, and by infrared light it is possible to see the construction work of the beavers at the dam even in the dark.
Because of the powerful growth of the reeds it became so complicated to see the activities of the beavers in the beaver camera after midsummer that we had to change the camera position or take to the scythe. We decided not to disturb the beavers near the lodge and instead made a small change-over in the video view.
The first two beaver building engineers came to the beaver dam that had been demolished by someone yesterday already in the evening to assess the possible damage. Even the first renovations were made in early night when the industrious creatures let some stakes for repairs go downstream.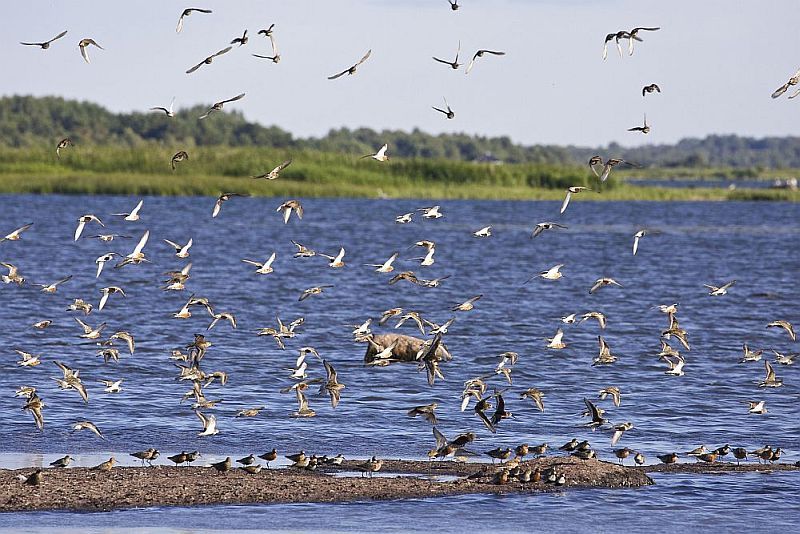 Wader migration time
The camera that has monitored the beaver lodge earlier will within a few days go to a new "job position" to show the migration of waders. The peak of their migration is approaching, this the image from yesterday evening from the area where we were going to install the wader camera shows.