Autorid
Screencap  from webcam Solo, LK forum
Translation Liis
Estonian text published 18.08.2017
Image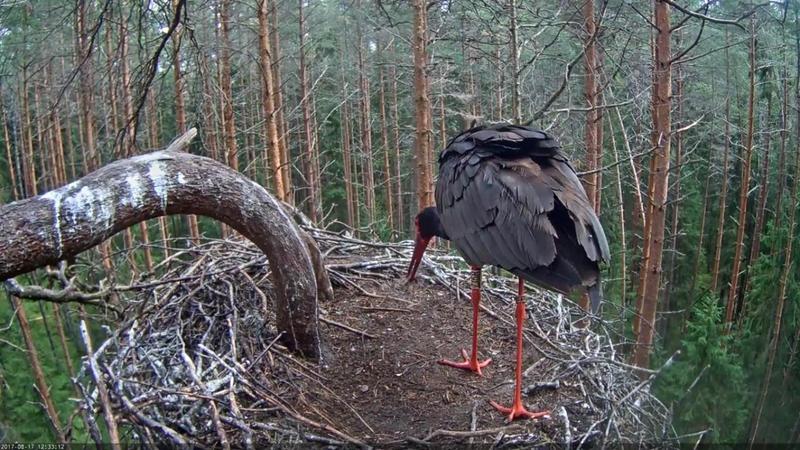 Body
Visit in nest by male Karl yesterday…
Black stork           Must-toonekurg          Ciconia nigra
Time flies, the departure of migratory birds has started too … This year's young ones of adults Kari and Karl start an independent life.
The first young stork left the nest on the 12th of this month, the one that was the first to make flight exercises. We saw the female in the nest feeding the chicks on the evening of August 14th – she too has started her migration.
The two young ones in the nest made their departure yesterday in daytime, that is, August 17th, and did not return to the nest for the night.
Male Karl visited the nest in the day yesterday; he may appear in the nest in the next few days as if for a reminder of the nesting season…
Our best wishes to the travellers!