Autorid
Text and photos Tiit Hunt, www.rmk.ee
Translation Liis
Estonian text published 01.09.2017
Body
That birds migrate even people very little aware of nature know. But that butterflies also may catch an irresistible wandering urge is certainly news for many of us. The more so since it is not a very common phenomenon in the insect world either.
The admiral (Vanessa atalanta) is one of two migrating butterfly species in Estonia. The other wanderer is its close relative, the painted lady (Vanessa cardui), that due to its migrant lifestyle is the most widely spread butterfly species in the world, being absent only in South America and the Polar regions. The admiral has a somewhat smaller range but is still common everywhere from the wintering areas in North Africa and in southern Europe to Fennoscandia.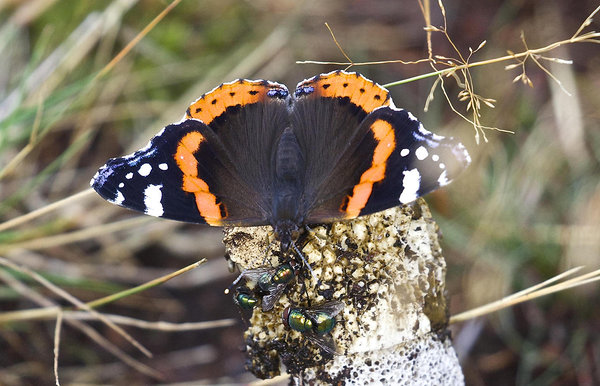 There is an important difference between bird and butterfly migration: while with birds the same individual flies back and forth this is not the case with butterflies. Six generations per year of admirals and painted ladies grow each year, only one of which develops in Estonia and five in the south. The migration to Africa takes place in the course of two butterfly generations, on wintering a further two generations grow up and on the way back to the north another generation of imagos develops that appears on our lands in the beginning of summer. The migration activity and frequency of the butterflies is tied to the weather so with unfavourable conditions these beautiful travellers may not even reach our country.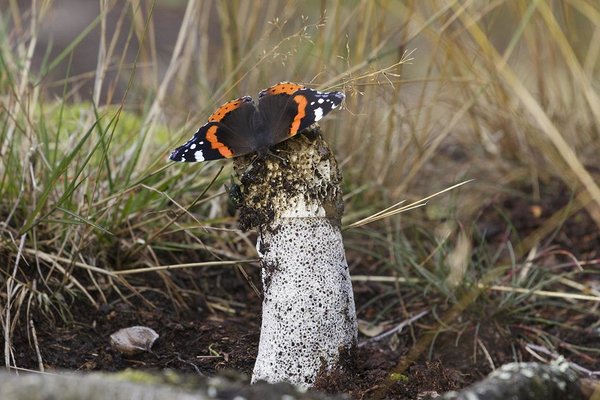 Having arrived despite all hazards to spend the summer here, the butterflies set about laying eggs. After that the caterpillars start eating – the caterpillars of the admiral feed on the common nettle and those of the painted lady on thistles. Imagos that have developed here can be seen from the second half of July until September. After that the butterflies set out on their way to Africa.