Autorid
Mobile image Tiit Hunt, www.rmk.ee
Translation : Liis
Estonian text published 22.09.2017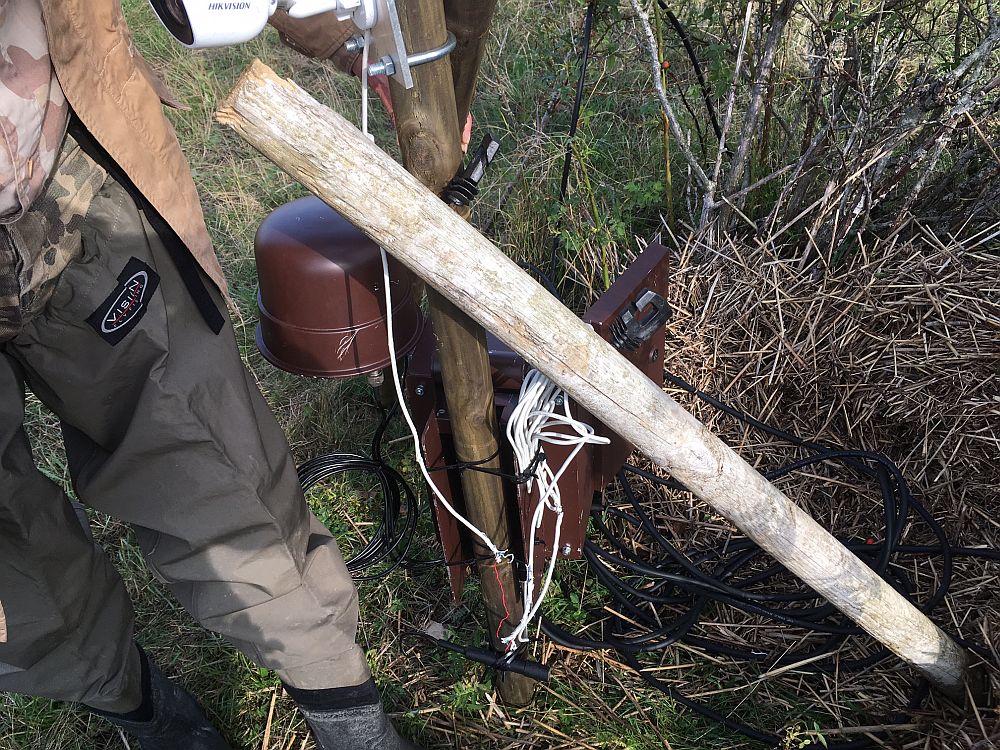 Chewed off cable to the camera hanging down
Body
The sounds of the cow vandalising the camera set last night were quite scary. In early morning we took along the basic tools to get the camera working again – we did not dare to guess at the damage in beforehand. The first view gave some hope for even getting the mutilated system to work, with some rearrangements.
So what did the cow get off with? From the carefully tied up bundle of cables it  had managed to get hold of a web camera cable section, chewed seriously at it and finally torn it off. There was also a possibility that it might have walked away with the camera … Other damage was minimal.
We found a new site for the camera on the Sassi Peninsula but it is not protected against attacks by cattle although we did what we could with the means at hand..
A beautiful day, many birds. Among passerines migrant flocks of larches, starlings and lapwings. Large numbers of Anser as well as Branta geese, and of course cranes. Beautiful early autumn weather usually does not bring out more migrating birds.