Autorid
Photos and text Aivar Leito
Translation Liis
Estonian text published 12.10.2017
Image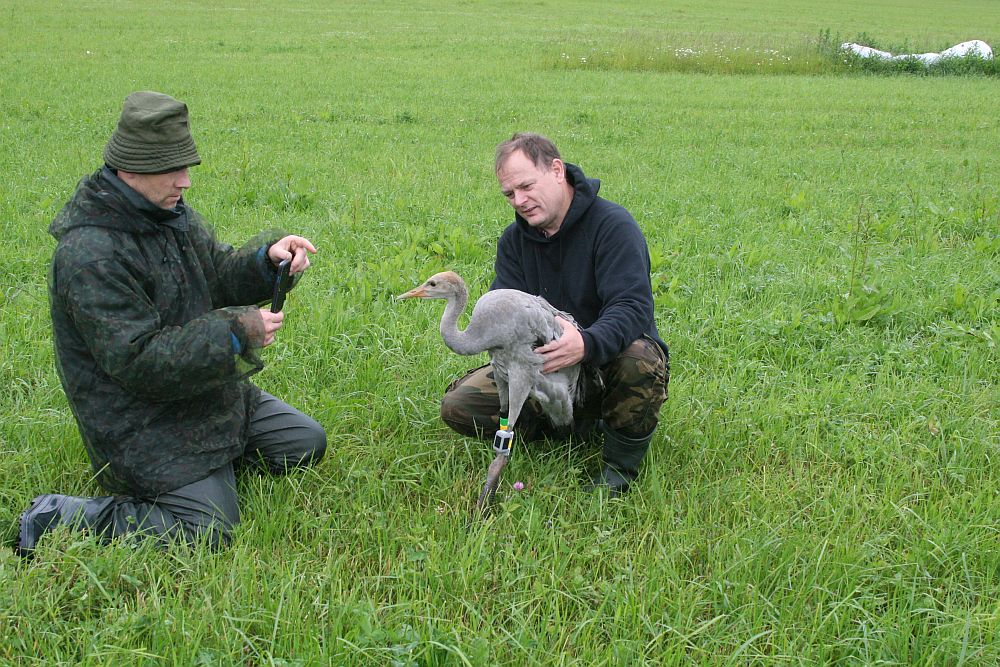 Body
"Mustakurmu" and birdmen Ivar Ojaste and Uko Blieve
Dear Crane Friends!
The autumn migration of cranes is coming to an end and looking at the weather forecasts and weather maps for tomorrow it seems that the last two sat cranes of this summer, "Hauka 3" and "Mustakurmu" are still in Estonia although already south of their home territories. It is likely that their migration will be by way of Ukraine to Ethiopia. In southern Ukraine, in Askania-Novas, "Ahja 5", the young crane from last summer, is already waiting for them; Ahja 5 spent the whole of this summer there!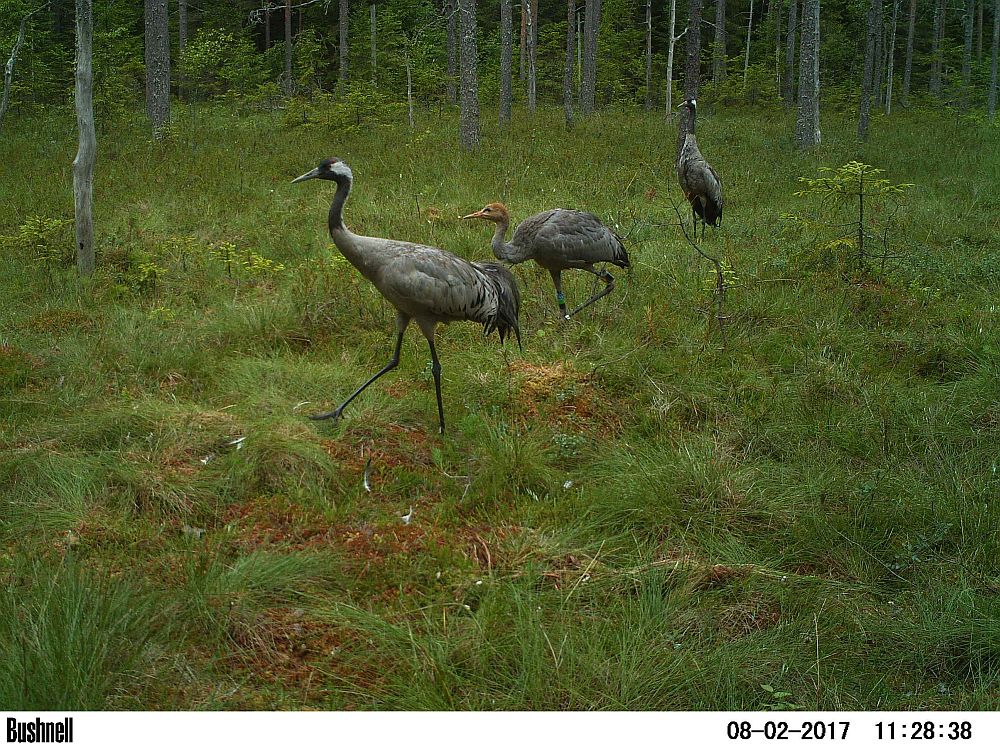 August and still in the home territory. Hauka 3 caught in trail camera by Urmas Sellis
During this autumn the juvenile cranes from this summer, "Aivar" and "Uko", have reached furthest south; they are now in the Hortobágy National Park in East Hungary, where a large part of our cranes fly in autumn to have a longer migration stop there. The migration paths of the cranes equipped with transmitters can be followed on the Bird Migration web page: LINK
The Crane Migration webcam at Põgari-Sassi in Matsalu also continues working.
Since the crane migration period is ending there are ever more barnacle geese and various ducks stopping on their migration in camera view and sound.
See the webcam at the address: LINK