Autorid
Snow map from the Estonian Weather Services
Translation Liis
Estonian text published 26.10.2017
Image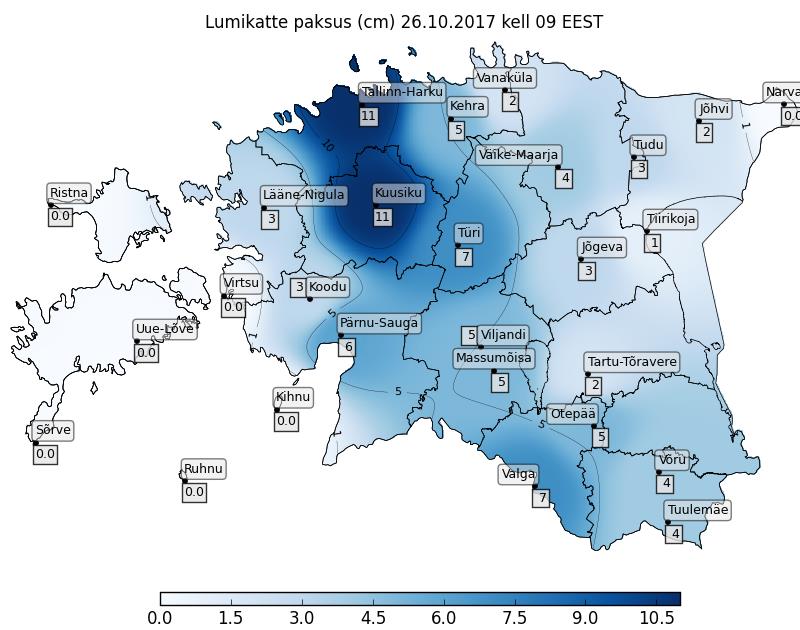 Body
Thickness of snow cover (cm) 26.10.2017 at 09.00 clock EEST
By the way, exactly one year ago snow fell only in South Estonia.
From early night the northerly wind will again increase up to 15 m/s and the wave height in open sea will be about one and a half metres. We will see if the snow that has fallen will mostly have thawed until Saturday noon…
Video recorded by Fleur, LK forum
A white-tailed eagle and gray seals that have arrived to rest from the storm. The transparency of the water in the sea has decreased with the storms, the fish shoals have dispersed. It is a good time to digest the eaten fish. As can be seen Saaremaa was left without snow cover.
Video recorded by Urmas Lett, www.eenet.ee
In daytime mainly the large female fish soon starting her spawning came to check her spawning nest (redd). As escorts small males. For the moment they are tolerated in the neighbourhood but larger milt fish are surely already near the spawning spot.
During the stormy night of yesterday the fish did not move: the pressure was low and they hid in the deepest spots of the creek and stayed in place.
Screencap by Fleur, LK forum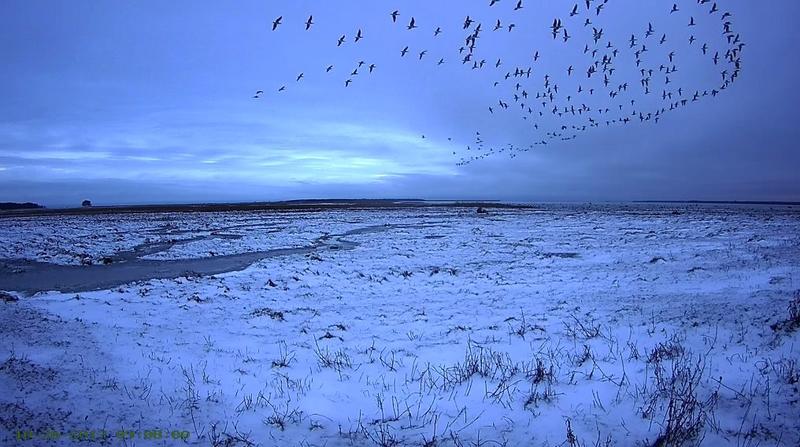 In the morning there was this much snow in West Estonia