Autorid
Info from Tiit Hunt, www.rmk.ee
Screencap of nocturnal view Laranjeiras, LK forum
Translation Liis
Estonian text posted 08.11.2017
Update 11.11.2017
Image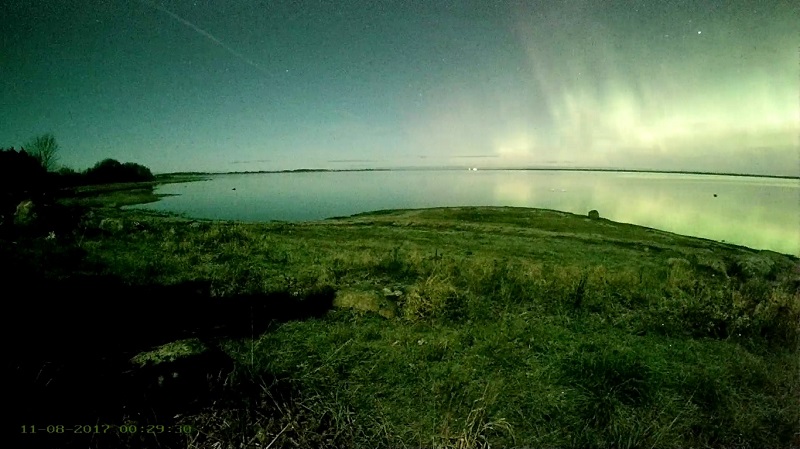 Body
Aurora borealis
Image and sound disappeared in the jackal camera on updating the software, regrettably so seriously that tomorrow we must replace the whole camera set..
We hope to be able to restore the camera functions tomorrow.
Our apologies to all viewers!
2017-11-11: The Charadriformes camera, now doubling up as Jackal Camera, works at the moment. Nice views, many birds.