Body
Yellow tremble, Witches' butter, Yellow brain fungus     Kollane kõhrik         Tremella mesenterica
In the mushroom picking season you just drive quickly past the alder stands at the roads but who strays into one of them in autumn or winter may notice some rather common inhabitants there, the jelly fungi.
The fruiting bodies of these fungi look gristly or sometimes even gelatinous, such as for instance the eye-catching and quite common amber-coloured, leafily jellyish, softly slimy fruiting bodies of the yellow tremble (witches' butter, yellow brain fungi). On inspection the smell of this strange fungus may seem unpleasant to some.
Basically the jelly fungi are edible but in our culinary culture there is no tradition or habit of using them. In Asian countries they are used in cooking for their peculiar taste.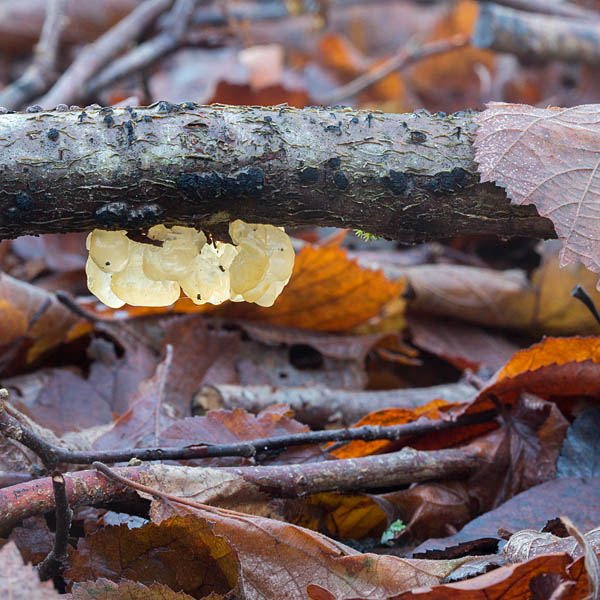 Yellow Tremble