Autorid
Photo Vikipeedia        
Estonian text posted 11.12.2017
Image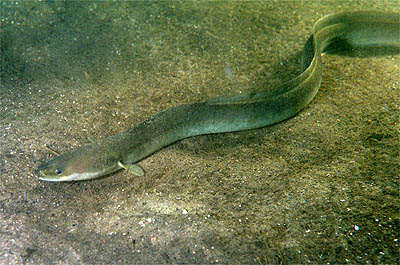 Body
European eel; Common eel    Euroopa angerjas or harilik angerjas        Anguilla Anguilla
The European Commission has proposed a ban on eel fishing in the Atlantic and the Baltic and changes in the internal domestic conservation arrangements of several countries.
It seems that the proposal comes too late although imported eels are still being sold in well stocked supermarkets.
During the last half century the European stock of eel has declined by 99%, although the EU ten years ago adopted a regulation (COUNCIL REGULATION (EC) No 1100/2007 ) for the long-term management of the European eel population which Estonia ratified a few years later. Until the end of 2015 export and import of live eels was also prohibited.
A great number of reasons for the decline can be listed; during the past 50 years scientists have constantly pointed out the significantly worsened conditions in the spawning grounds in the Sargasso Sea, changes in the Gulf Stream flow etc, not to mention the excessive overfishing in European coastal waters and inland waters.