Body
Pre-winter is a period with  changeable weather when the snow cover is temporary, short periods of frost alternate with thaw and a white carpet appears repeatedly.
Already tomorrow the view of Estonia may change because the weather services foretell storm winds to the evening and varying precipitation including icy rain.
Daylight is scarce, just over 6 hours and until the beginning of astronomical winter there are  not even ten days, or to December 21 at 16.28 .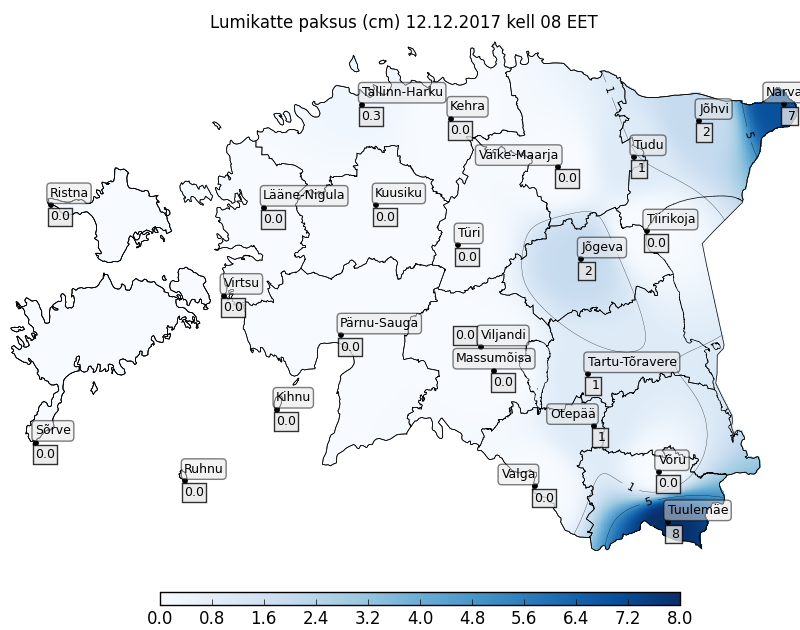 Thickness of snow cover on 12.12.2017 at 08 EET