Autorid
Photo Arne Ader
Translation Liis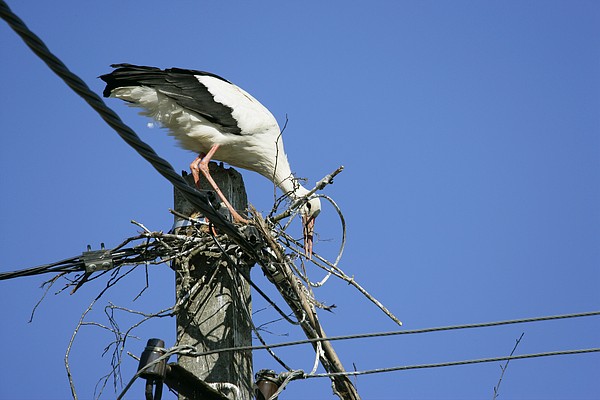 White stork building nest
Body
.
It would be very interesting to know what the white storks do whose nests on the power lines have been demolished?
We often go by train in the  Rapla direction and it is always nice to see the stork nests along the railway but last week all nests on top of the electricity poles were gone (destroyed). How will the storks behave now: do they build a new nest in the same place or do they leave for another place altogether?
I think many of us are interested in the fate of the storks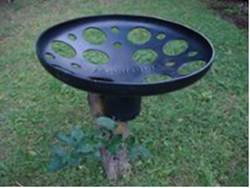 Looduskalender does not know the answer. In earlier years power company Eesti Energia had an obligation to put up a nest base if something had been destroyed outside the breeding season. Often the stork pair built a new nest nearby, but the artificial polymer nest bases (see photo) were rarely used. In recent years I haven't seen anything similar in nature nor do I know which enterprise might have the responsibility for such activities today.
You who know – please write to us!