Autorid
Screenshot Rebelde, LK forum
Translation Liis
Estonian text posted 01.06.2018
Image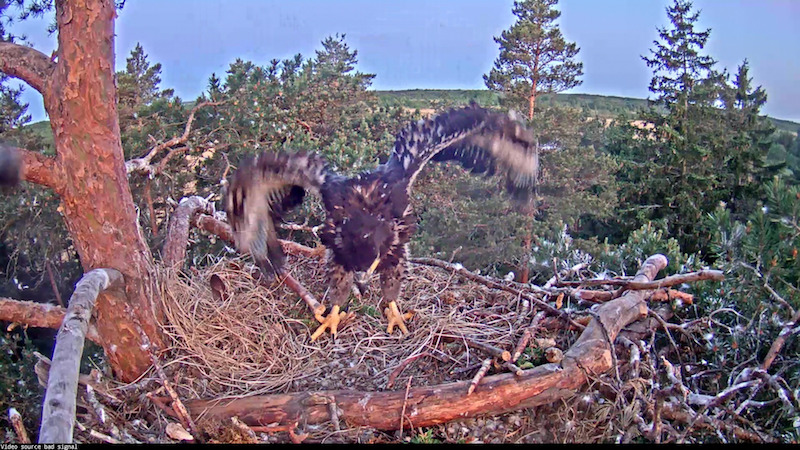 Body
Only practice makes a master
White-tailed eagle      Merikotkas        Haliaeëtus albicilla
The eaglet that was hatched on April 24 has almost no downy feathers any longer. By and by it learns to eat by itself. It will take about one more month for the eaglet to be able to fly.
Early summer arrived early this year, it has been hot and by now there is already drought and the seawater .level has stayed low.
Everyone seems to have eaten and are well. A peaceful nest life!.