Autorid
Screenshots Timea, Lk forum
Translation Liis
Estonian text posted 07.06.2018
Image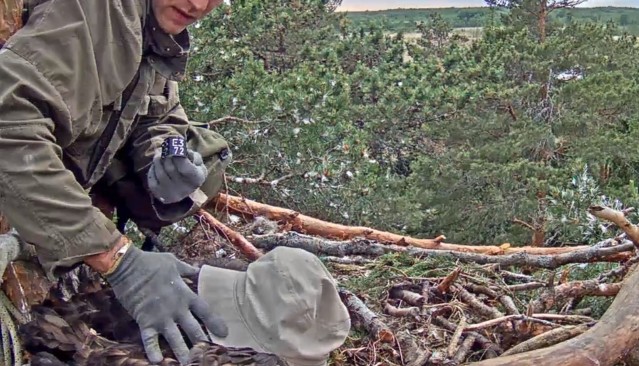 Body
The rings on the eaglet's left leg
White-tailed eagle       Merikotkas      Haliaeëtus albicilla
Actually birthday rings – on Friday the eaglet will be one and a half months old.
Of course Renno also turned the camera back into place during the ringing and fastened it more securely.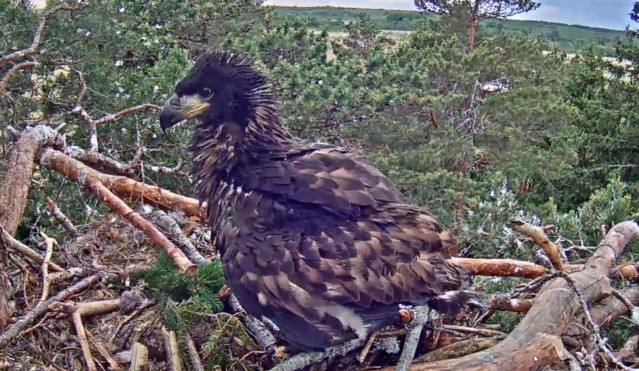 Rings on the legs and standing up at once – a cool kid
Let us see how the adult eagles will react.
There will certainly be more information  in the forum LINK