Autorid
Screenshot from webcam  Rebelde, LK forum
Translation Liis
Estonian text posted 24.06.2018
Image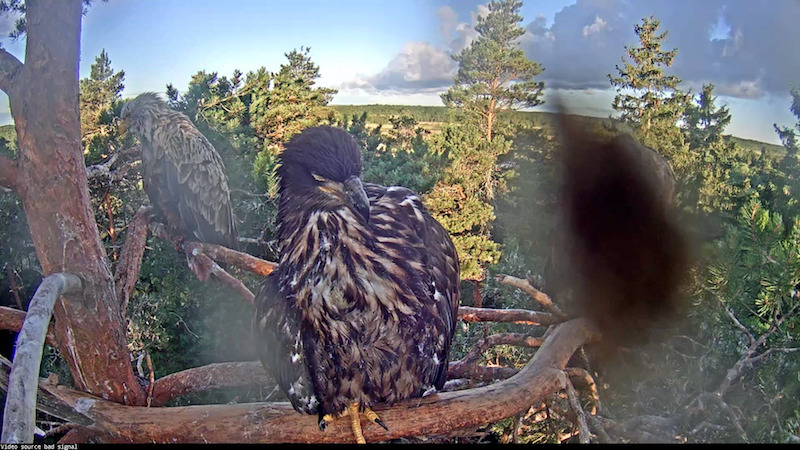 Body
White-tailed eagle        Merikotkas        Haliaeëtus albicilla
 Only two supporting branches are left of the crumbling nest of the white-tailed eagle family after two weeks. The stormy days and heavy showers in the week of course caused worries but everything passed without particular incidents.
The eagle chick is two months, it has learnt climbing and keeping balance and no "silly feats" were undertaken in the strong wind – so its physical training should be good.
The adults got used to the new circumstances at feeding the eaglet, although occasionally a fish spills down at feeding – things would have been much more difficult with several chicks in the nest.