Autorid
Screenshot from webcam  Seira, LK forum
Translation Liis
Estonian text posted 20.07.2018
Image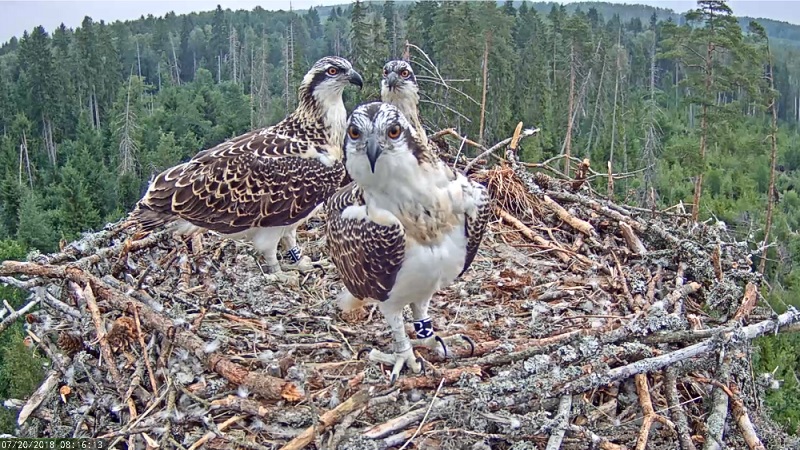 Body
Osprey       Kalakotkas      Pandion haliaetus
By now the LK forum members have linked the codes on the leg rings to names for the young birds.
XJ – was given the name Jaak (after the last letter of the ring). The wing length of the oldest osprey chick was 305 mm at the measuring and the weight 1,40 kilos; As a reminder, even with adults the males are smaller and lighter
XH – Heli, her wing length was 298 mm and weight 1,60 kg
XK – Kaja, wing length 265 mm weight 1,53 kg
The feeding status of all was good thanks to the care of the adults; there is plenty of food.
In a harder wind they dare test the carrying capacity of the wings and it is quite interesting to watch.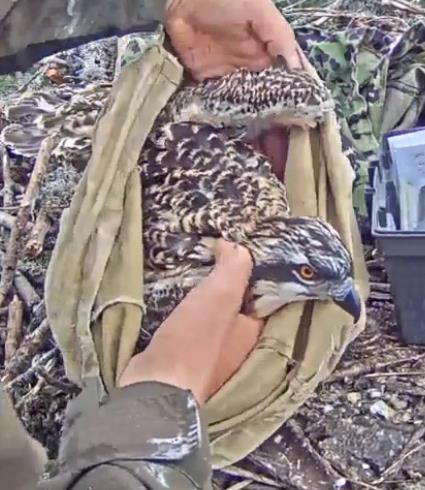 .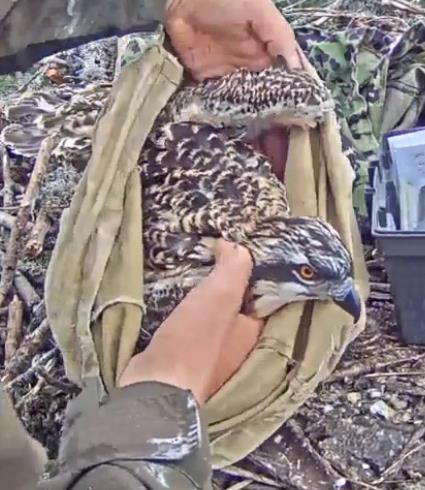 The osprey chicks were ringed on July 10