Autorid
Rainbow photo without filters sent by   Allar Maaring
English translation Liis
Estonian text posted  20.08.2018
Image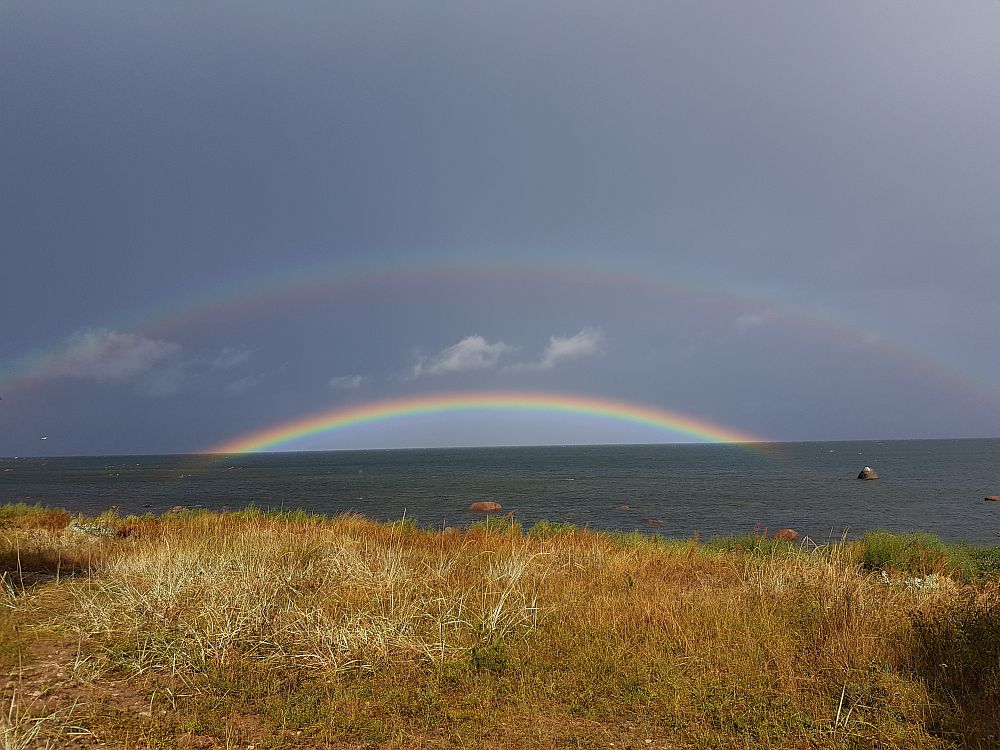 Body
Leisi Rainbow
The changes between sunshine and showers bring many rainbows into the sky.
A rainbow is  an optical phenomenon – refraction, reflection and diffraction of light in water droplets. The eye of a human distinguishes between red, orange, yellow, green, blue, dark blue and violet. Sometimes we  see several rainbows, or secondary  rainbows with reversed colours above the main rainbow.
Rainbows develop only when the sun is not higher on the horizon than 400.