Body
Butterbur      Harilik katkujuur      Petasites hybridus
The comparatively little spread butterbur is an alien in Estonian nature that has arrived from abroad. In medieval times the propagation of the plant was aided by the monasteries because from the leaves and rhizomes of the plant a remedy against plague was prepared which is also reflected in its Estonian name "katkujuur", plague root.
Leaves are not much noticed in spring on the plant with the prominent reddish inflorescences, because the leaves start developing only when the fruits begin to ripen, and they grow larger the longer into summer we go – up to a metre tall.
Butterbur can be found for instance in old parks and in nature on the banks of water bodies.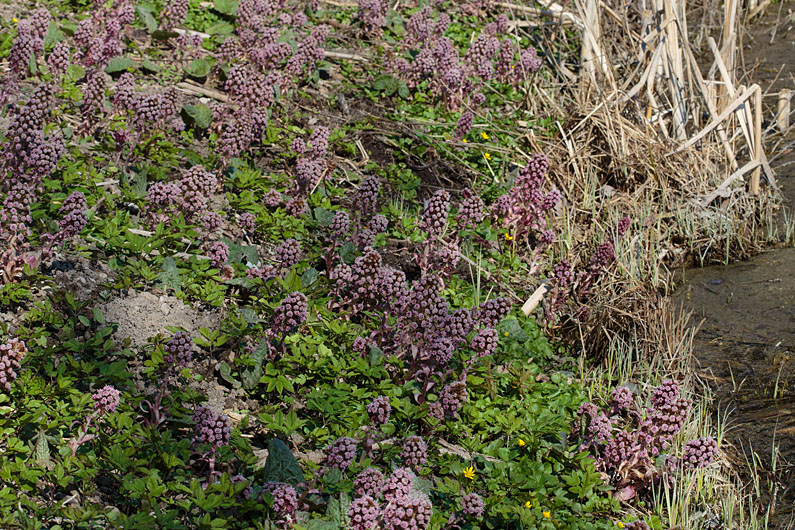 Butterburs