Autorid
Text and image Aivar Leito
English translation Liis
Estonian text posted 19.09.2018
Image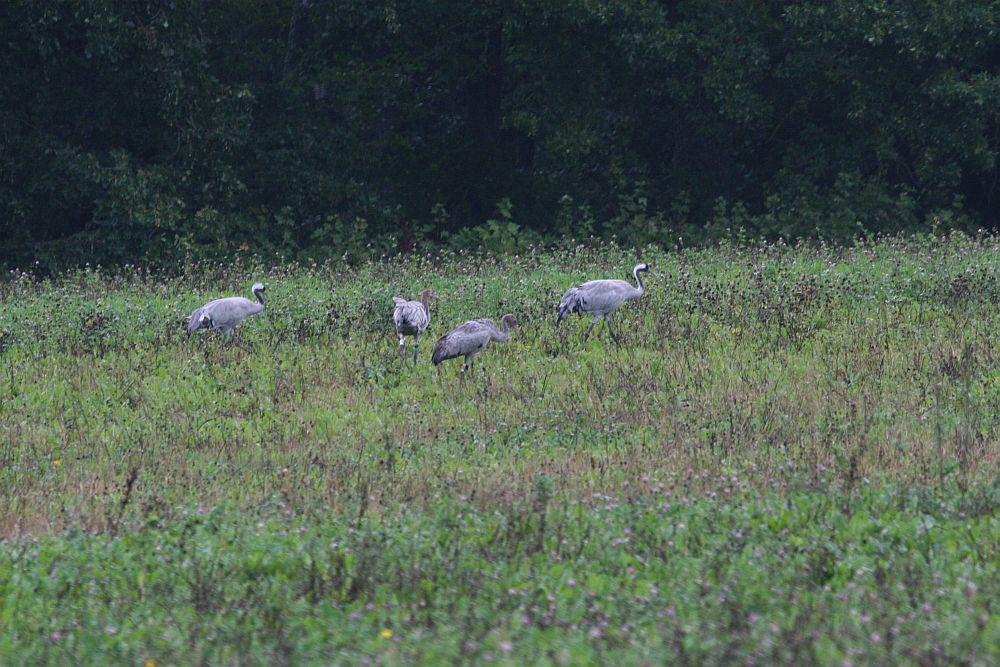 Body
Cranes "Soits 1" and "Soits 2" have left
When driving to work yesterday morning the Soitsjärve crane family were still at the Elistvere roadside at 6.40 to greet me but at 8 o'clock they left from there on migration as the transmitter data from  "Soits 1" and "Soits 2" today show.
The migration went by way of Lohkva, Reola, Hellenurme and  Hummuli and across the Latvian border to the Seda Marsh Nature Reserve which they reached in the evening at six o'clock. They flew at a calm speed of  30-50 km per hour, and at an altitude of 150-300 metres, maximum up to  600 m.
So they met crane ""Uko" who had arrived there already two weeks ago. Now three  cranes from the same Soitsjärve nesting site are there.
Crane "Ivar", hatched at Soitsjärve last year, still remains at Kivijärve in Jõgeva County but "Aivar" separated from his relatives already in spring and is already in the Hortobagy National Park in Hungary together with "Hauka 3". Thus of the cranes with transmitters "Loode", "Paslepa", "Ivar" and "Ahja 5" still remain in their native country Estonia. Evidently it will not be long before they too leave. See the migration map: http://birdmap.5dvision.ee/EN/