Autorid
Screencap from webcam Biker, LK forum
English translation Liis
Estonian text posted 04.02.2019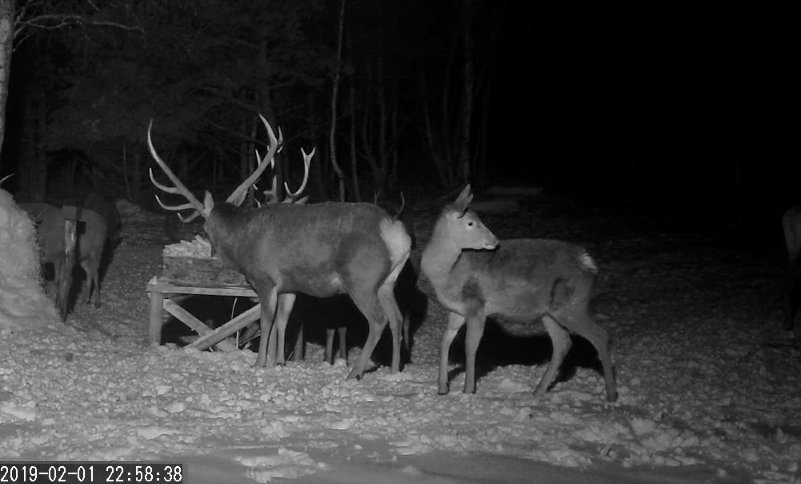 Body
Red deer            Punahirv         Cervus elaphus
As was expected  the female deer have started moving around at the feeding ground. We have just not had any good images showing both sexes before.
The image clearly shows the gender  dimorphism of the red deer. While the adult male or stag munching carrots certainly weighs more than a couple of hundred kilos, the weight of the female deer in the foreground is almost a hundred kilos less and this difference is visible.
The stag's body length is more than two metres; shoulder height does not quite come up to  a metre and a half but stays some ten centimetres lower .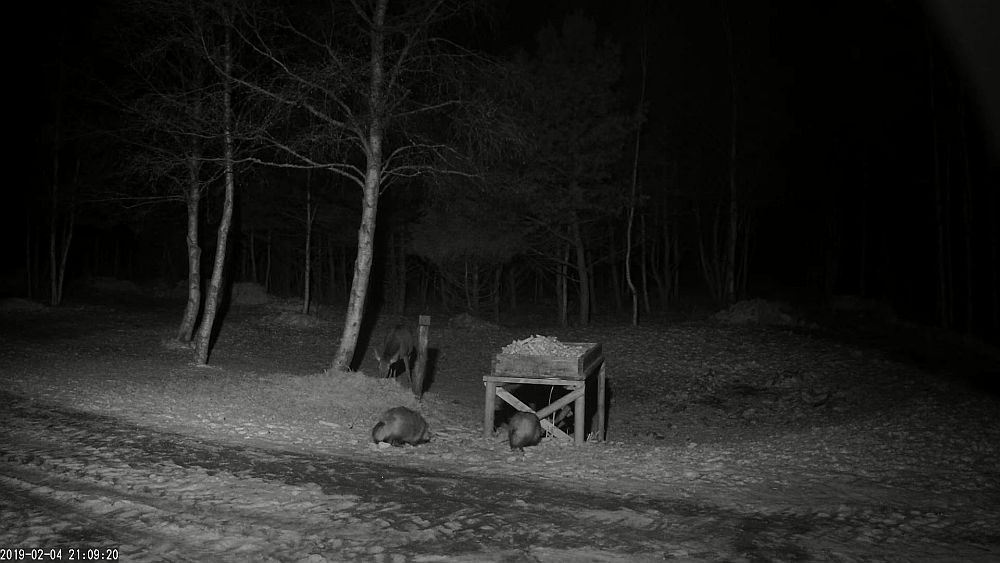 The raccoon dog pair in the screencap from the webcam were caught by Günter Neumann
Raccoon dog    Kährikkoer or kährik   Nyctereutes procyonoides
The thaw has wakened the raccoon dog pair. They spend the winter together, and for them the feeding ground is the spot where they might find something to eat. During the winter sleep the weight of a raccoon dog may be reduced to half that of the fatty balls tottering around in autumn.
The weather should again become colder at  the weekend and they will creep back to sleep together.
The mating period of raccoon dogs should start in the second half of February, still lasting in March. The female is pregnant for about two months. We will see if anything in the webcam will indicate the heat period, and when.