Autorid
Text and illustrations Tiit Hunt, www.rmk.ee
English translation Liis
Estonian text  posted 21.02.2019
Body
The antler-shedding period of the red deer is still ahead;  from previous years we know that even a powerful old stag sheds its antlers in the last week but one in February at the earliest.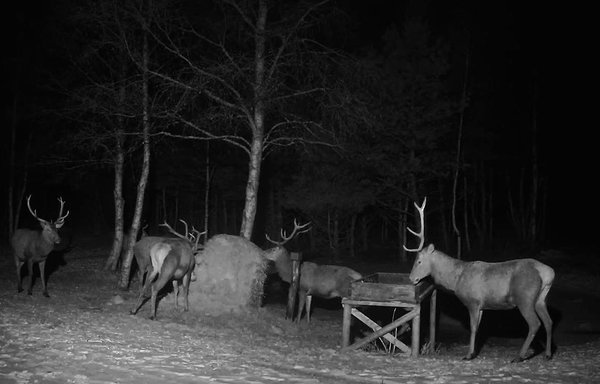 Already on January 15th however suddenly a stag appeared in camera view with only one four-tined antler on its head. No other deer in the history of the deer camera, not even the oldest individuals, has shed its antlers as early as this. In fact  the other antler of this one-antler stag had not at all been shed in a natural way. Actually the stag lost its ornament already on January 2nd, 3-4 km away from the feeding ground on the Piirimetsa village road where the poor animal crashed into the off-road vehicle that has  been bringing food for the deer for years: silage, hay, carrots and sometimes even apples. The collision took off the left-side antler which had five tines.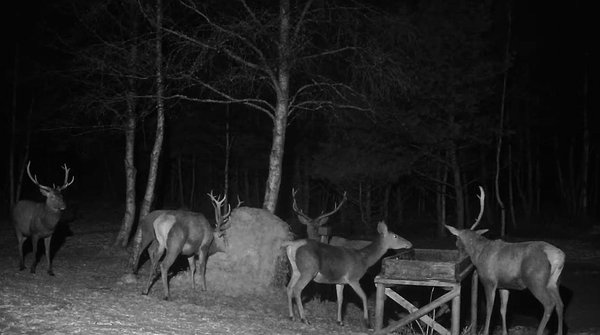 The poor deer needed a couple of weeks to recover from the crash before it again appeared on the feeding ground. To repair the car took roughly as much time until it was driveable again.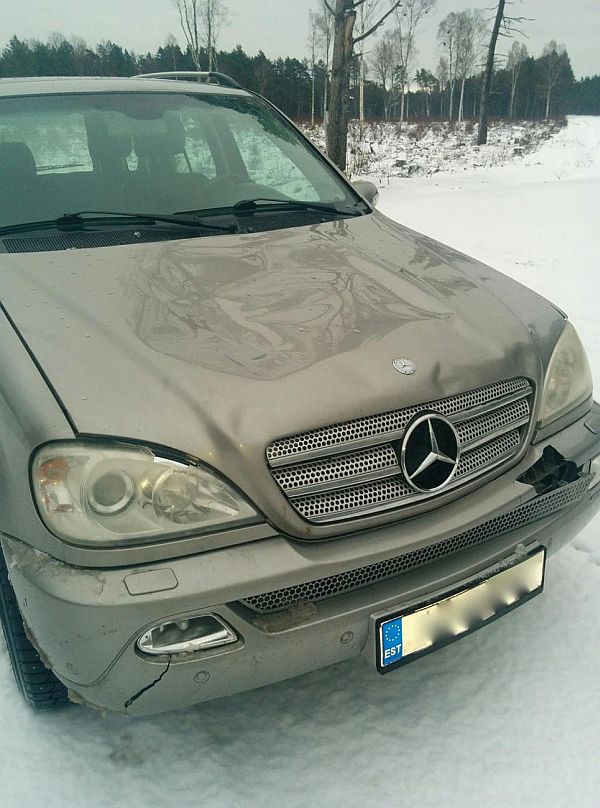 Occasionally another stag with a single antler has visited the feeding ground; interesting how he was left without one antler; maybe he is another traffic victim. 
Every evening the deer stags come to the feeding area at a  calm dignified pace, stopping every now and then. Sometimes they are in place already at dusk and in the morning the last ones departing often do so in daylight. Now in the second half of winter females (hinds) with calves have also been seen; usually they are active in flocks separate from the male deer.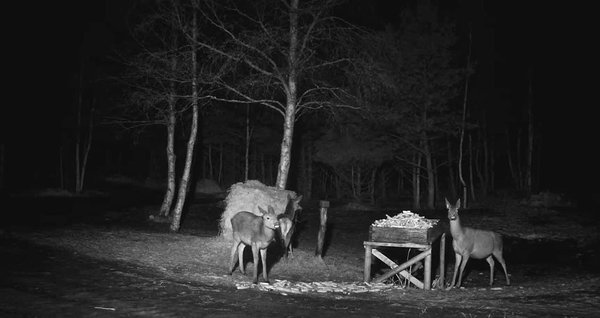 Roe deer are encountered munching here more frequently than other animal species; they are in place during daytime when the red deer are resting somewhere in a nearby copse. Usually there  have been 1-2 animals at a time; once an individual with a seriously worrying foreleg injury was present.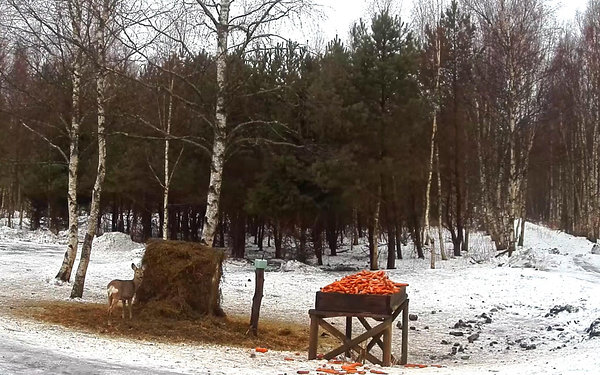 When sometimes rarely apples are on the ground two raccoon dogs at once slip in from somewhere as if by magic, probably the nearby badger den is theirs now. Actually this season we have not seen a badger here; the fox however visits.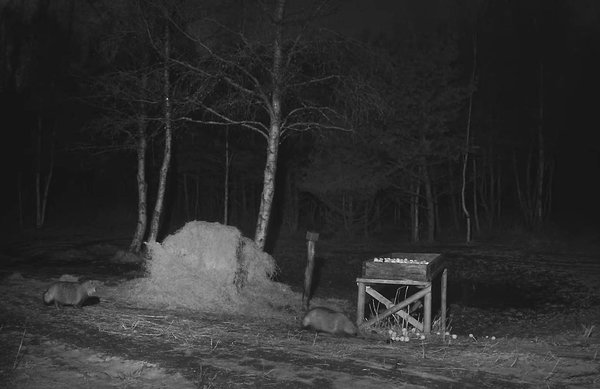 During the winter the usual local bird species have been seen until now, such as ravens, jays, hooded crows, blackbirds and great tits and the tawny owl has been heard all winter.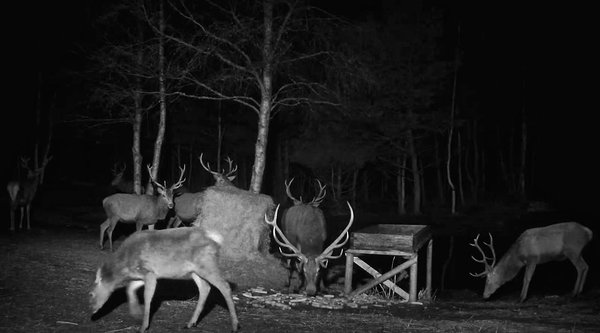 When will that deer stag drop its antlers? The creature has only nine-tined antlers but its ornament is immediately eye-catching among those of the others due to the breadth, height and thickness of his antlers.